At a Glance:Price:
RM24.90 (approx. US$6.73) / Rs.199
Website:
Rollwithit.com.sg
Weight:
15ml
Made in:
Mine's made in India since i purchased it there. The local ones are made in
Likes:
Cheap, does reduce puffiness a little, nice cooling sensation, great compact packaging! :D
Gripes:
Effects not long lasting, did nothing for dark eye circles!
Repurchase:
Probably not
Jenn's Rating:




3.5 stars! Nice to have but it doesn't really work for dark eye circles! lol!
Ingredients:
Product Description:
Eye puffiness and dark circles and make your eyes look dull and tired. Garnier Light Eye Roll-on is a massaging roll-on that combines caffeine and the draining effect of a massage to reduce puffiness and dark circles and brighten the eye contour.

Massage is a technique used by experts to boost natural draining and decongest tired eyes. The formula, enriched with caffeine, known for its stimulating properties on micro-circulation, helps to brighten the skin and boost radiance.

Fragrance-free

Dermatologically tested

Ophthalmologically tested
Actual Product Pic: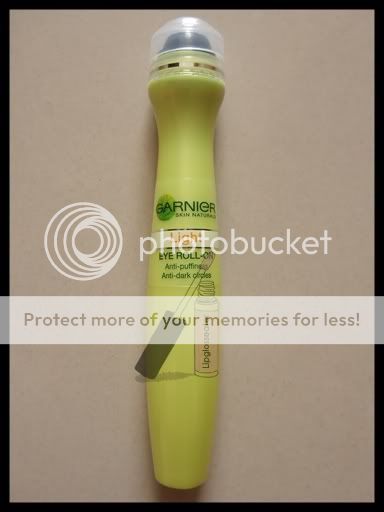 Mine looks a bit different cuz it's purchased in India! :D
Texture & Scent:
The gel is quite liquidy, and it gives a wonderful cooling sensation on the skin. It sinks in quickly with no sticky feel which is great. This product is fragrance free! :)
Packaging: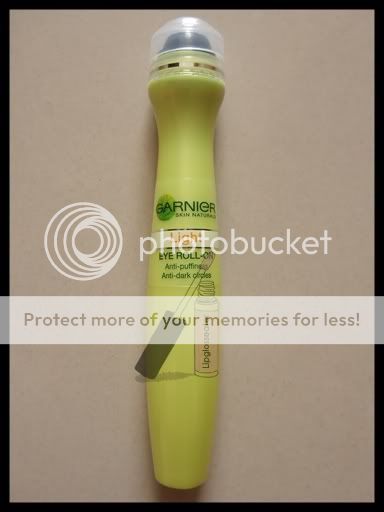 I love the slim wand this comes in! It travels really well without spilling, and i love the little plastic cap! :D Here's the roller ball up close:
And the box it came in:
Time Test:
Within 10 minutes the puffiness around my eyes were reduced a little! :D
Price & Availability:
This is priced at RM24.90 and should be available at most Watsons / Guardian outlets! :)
Usage:
I use this under my eyes every morning to "wake" them up! hehehe!! :D
My $0.02:

I've put off purchasing this one for a long time because there are so many other things to buy at Watsons! lol! But when i saw that this one goes for RM8 less in India, naturally i HAD to pick this up! hehehe!! :D
And after using this for about a month or so, i'll have to say that i'm kinda addicted to the cooling sensation that this one gives! :D
Product efficiency wise, this one did depuff my eyes a little after applying this! The effects, however, are not very long lasting! lol! And it did nothing for my dark eye circles! :(
Here's a side by side comparison on the depuffing action:
Please pardon the uber pink cheeks! :(
The pic on the right was taken after 10 minutes. The effect is kinda hard to capture cuz my eyes are horribly puffy so i'm not sure if you can see the difference (i can't! hahaha! XD). But in real life, it did depuff my eyes a little for the next hour or so! :)
All in all, i think is this a cute little product that is nice to have, especially during the mornings to refresh your eyes! :D I don't think i'd repurchase though! :)
Psssst:
I've seen the Aqua Defence one of this roll on, but the ingredients are EXACTLY the same so not sure how different that one will be from this one... :P
Read what the other lovely bloggers have to say about this product:
Askmewhats
Beetrice
Plue
voguefemme
Credits: Product photo from Rollwithit.com.sg.