... for now! :(
I ran out of my current eye cream, so i marched to my local StriVectin-SD counter armed with
Paris' voucher
.
But alas, the counter only had 3 boxes left, and all 3 expires in 9 month's time! For someone who finishes her 15ml eye creams in one grand year, this is definitely not acceptable! And oh, the cheek the counter lady had to tell me that it's OK to use expired things... that probably confirmed my decision NOT to buy it for now!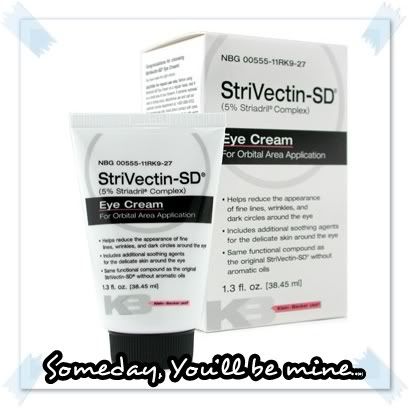 Someday, you shall be mine darling. Just not today! :(
ps: i did get something else if you're wondering! But you'll have to wait until tomorrow to find out! Hehehe!! :D
Photo credit: Image from
Beaut.ie
.