At a Glance:Price:
RM13.90 (approx. US$3.76)
Website:
Finefairness.com.sg
Weight:
NA
Made in:
NA
Likes:
Moisturizes and brightens really well!
Gripes:
Stung my face a little, expensive!
Repurchase:
Yes!! :D
Jenn's Rating:
4.5 Stars! Me really likey!!! :D
Ingredients:

Product Description
The new NEUTROGENA Fine Fairness® Deep Whitening Mask contains NEUTROGENA HealthyWhite Complex® made of essential vitamins and active proteins from natural plants. Clinical data have proven that NEUTROGENA HealthyWhite Complex® penetrates deeply into the skin, suppressing melanin production to reduce skin dullness and improve uneven skin tone, for intensive and long lasting whitening. The new SMART-FIT fabric with 14,000 Micro-holes comfortably fits the skin to ensure more essence infuses deeply into skin for immediate whitening effect. Skin is fair and translucent.
Actual Product Pic: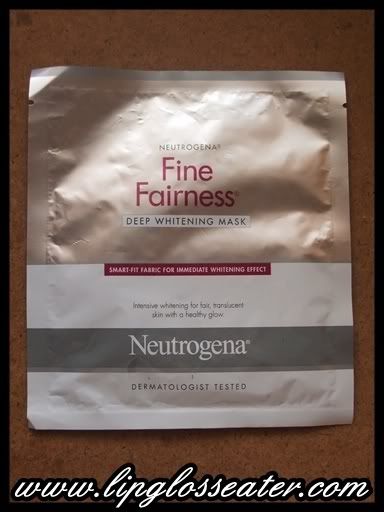 Texture & Scent:
This mask is quite wet! I love how it sinks into your skin immediately after using and leave no sticky residue afterwards! This one smells like those cherry-flavoured liquid antibiotic i used to take when i was young... needless to say i didn't like it very much! haha! :P

Packaging: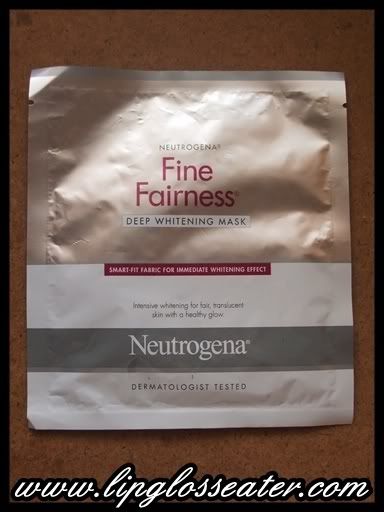 This mask is individually packed into their respective foil packs! :)

This mask fits my face quite well, but is a little big! :D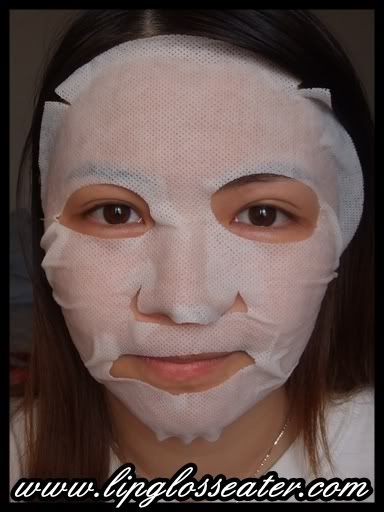 And this is how their Smart-Fit fabric look like up close: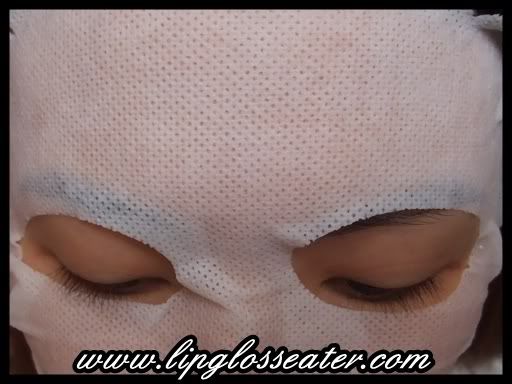 Like a kitchen towel! hehehe! :D

Time Test:
15 minutes is all you need! :)

Price & Availability:
This mask is priced at RM13.90 (approx. US$3.76) each. This also comes in a pack of 5 for RM59.90 (approx. US$16.19).
This should be available at most Watsons / Guardian outlets. Overseas girls can buy this from Sasa.com for US$16.80! :)

Usage:
I can see myself using this one for a quick radiance boost once in a while! :D


My $0.02:


I put off buying this one for the longest time ever because i heard that this stings the skin! However, after hearing so many raves for this one, i cracked and gave in! haha! :D

I'm so happy that i did give this one a chance! I love how moisturizing it is, and it softens and brightens my face so well!!

This is how i look after using this mask: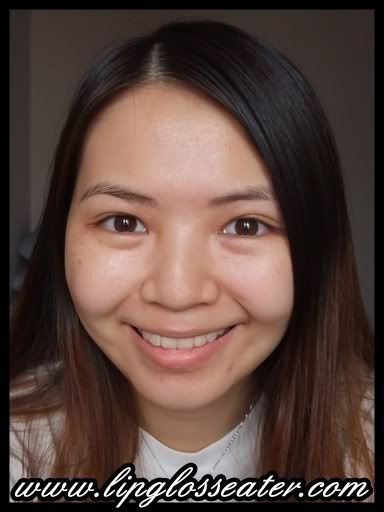 Hello glowy face! :D


Well, to tell the truth this one did sting my skin a little, but it's quite mild, and it goes away once you remove the mask. Another thing i didn't like about this one is how expensive it is... this is probably the most expensive mask i've used so far!! haha!! :D

All in all methinks that this is a great brightening mask! I'll definitely repurchase! :D




Photo credit: Product photo from

Finefairness.com.sg