I finally had the mood to go shopping today, so shopping i went! :D
First i went to Watsons and Guardian to get my essential stuff: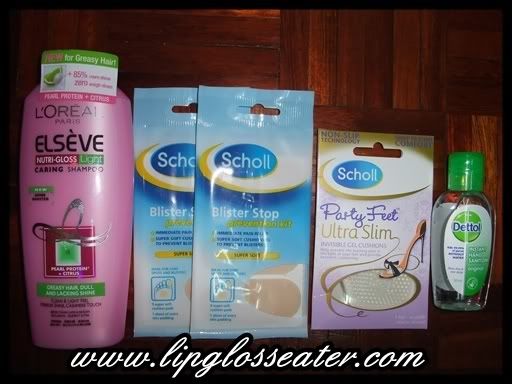 From left: the Loreal Elseve Nutrigloss Lite shampoo, 2x Scholl blister prevention thingy, Scholl Party Feet gel pads, the Dettol hand sanitizer plus some
unmentionables
that im sure most of you would rather not see! lol! :D
I don't know if its the crazily humid and hot weather in Malaysia or have my sebaceous glands gone whack, but my hair is annoyingly oily nowadays! Hopefully the new Loreal shampoo will fix this for me! And oh, just in case you wanna buy the Scholl blister prevention thing, Guardian is slightly cheaper (by about 80 cents each if you must know!)! haha! XD
PSSSST:
Guardian is selling the
Neutrogena Deep Hydrating Mask
at RM39.88 currently! Whether you're an avid user or just wanting to try them out, now's the time to check them out or stockup! That's RM10 savings per box there! :D
Then i happened to pass by
The Face Shop
, and got suckered in by the
SALE
word! lol! :D I'm sooooo happy to annouce that their Imperial Herbs range are going at RM5.90 each now instead of the usual RM9.90!
Abit irritated also lah, cuz i just bought one (thankfully one only!! :P) a week before their sale started, but nvm that!!
Here's what i got: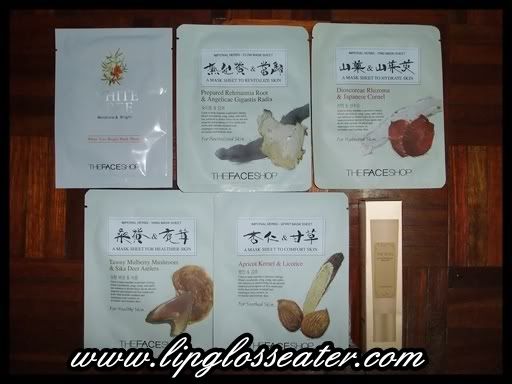 Yesh, i finally got myself my very first tube of BB cream!! Yep i'm a very late comer i know, but better late than never ya!! hehehe!! :D I'm really impressed by it when the sales girl tried it out on my hand, so i hope that it'll be the same on my face!! :D
Finallllllly, some of you may know that i was looking for a pair of black kitten-heeled pumps from my Twitter. I found it at Vincci! :D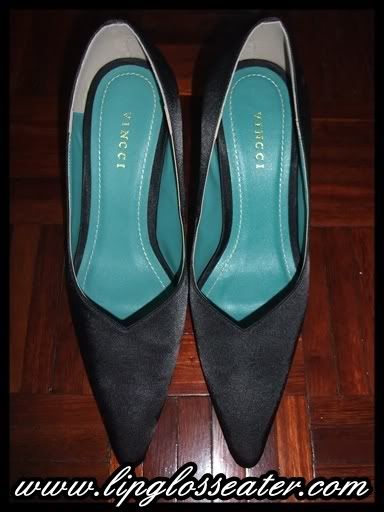 ... but its not really that
kitten
! hahaha! :P
And whilst i was shopping for other choices of black pumps, i saw that the very same pair of shoes that screamed at me to take it home just weeks earlier going at 50% off!! *hops around the room in joy*
Needless to say i brought it home with me...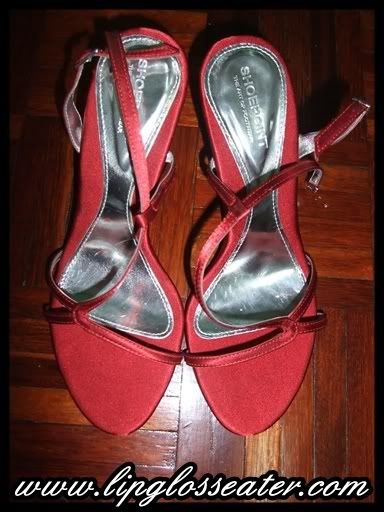 ... along with its green colored sister!! Shoooooo happy!!! hehehe!! :D
Ok that's all for now!! I'm so glad that the weekend is here already... can't wait to spend some quality time with the husband! You girls have a great weekend ahead too ya!! Take care! :D