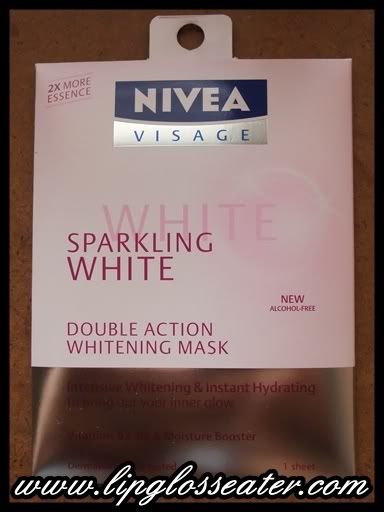 Sorry, i can't find an official product pic of this one!! :(
At a Glance:Price:
RM8.90 (approx. US$2.40)
Website:
http://nivea.com.my
Weight:
NA
Made in:
China
Likes:
No alcohol!!, moisturizes and softens well!
Gripes:
A little expensive for Nivea standards, did not brighten my face! :(
Repurchase:
No
Jenn's Rating:
4 Stars! Works well as a hydrating mask, but not as a brightening mask!
Ingredients:
Aqua, Glycerin, Propylene Glycol, Butylene Glycol, Niacinamide, Panthenol, Hydroxyethylcellulose, Trisodium EDTA, Diazolidinyl Urea, Methylparaben, Propylparaben.
Product Description
Intensive Whitening & Instant Hydrating to bring out your inner glow



Vitamins B3, B5 & Moisture Booster. Dermatologically tested.



Nivea Visage Sparkling White Double Action Whitening Mask

is an intensive whitening treatment mask that works both on the surface and within the skin to bring out your inner glow:

Shaped to fit the face, each wet mask is soaked with a concentration of the powder combination of Vitamin B3, natural moisture booster and Pro Vitamin B5 to effectively lighten overall complexion and provides the skin with a moisture boost.

Vitamin B3 boosts skin's radiance, lightens dark spots and reduces uneven skin tone.
Enriched with the natural moisture booster, Glycerin, the skin cell's own moisture depot is deeply hydrated instantly.

Pro Vitamin B5 soothes and strengthens the natural resistance of the skin.

Result:

Skin is hydrated and smooth. Your complexion is visibly fairer and radiant instantly.
Actual Product Pic: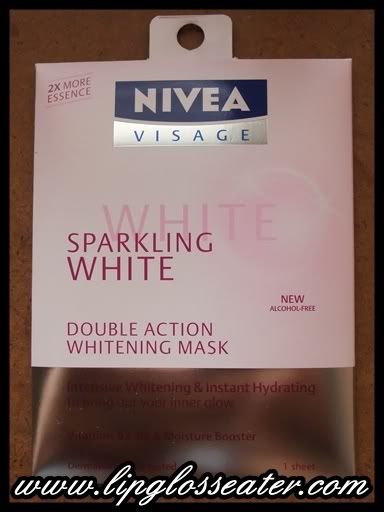 Texture & Scent:
This mask is really, really wet!! I wiped my entire body with the used mask and it's still quite moist after that!! Thankfully the essence from the mask is kinda thick though (gel-like), so it doesn't drip! Surprisingly this does not leave a sticky feel behind although it's so thick! This product is perfume free, so it does not have any synthetic fragrance, but it does have the typical "fragrance free" scent though!!

Packaging: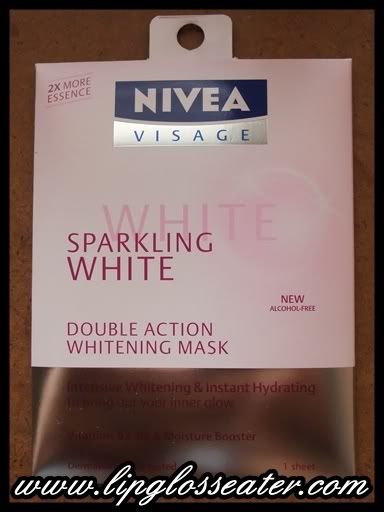 This mask comes in a card board "envelope" thingy housing it!! The mask itself is wrapped in the usual foil pack: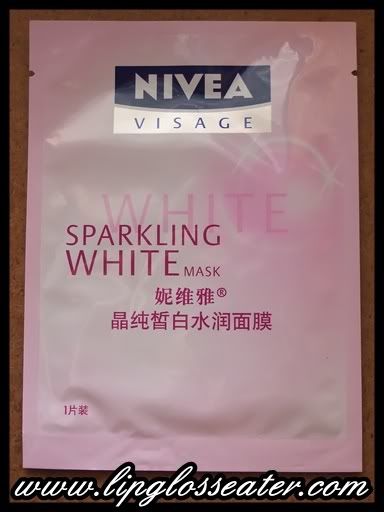 And for once, i found a mask that fits my face almost perfectly!!! :D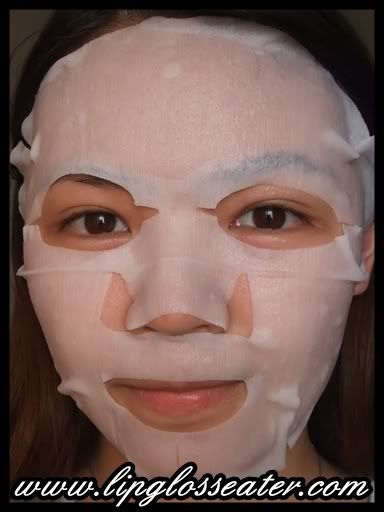 Time Test:
15 minutes is all you need! :)

Price & Availability:
This mask is priced at RM8.90 each and should be available at most Watsons / Guardian outlets as well as your local supermarkets! :D

Usage:
Since this does not brighten the face, i think it is more suited to use as a hydrating mask!


My $0.02:


This is the other Nivea mask i bought to try!! :D


While this one did moisturize my face as well as the
Aqua Sensation mask, it did not brighten as well as the latter despite this being a BRIGHTENING mask!

This is how i look after using this mask: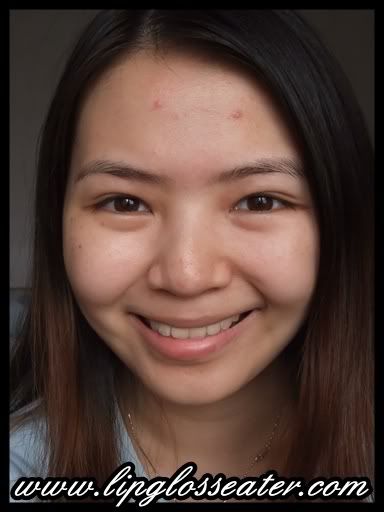 ok, stop staring at them spots already... T_T



Compared to Aqua Sensation mask:




Did Nivea mix the two up?!! *slaps forehead* Or ginseng works better than Vitamin B3 to brighten the skin for meself? lol!! :P


Anyhoo, i won't be repurchasing this since it's kinda pointless! Shall stick to the
My Beauty Diary Strawberry Yogurt Mask for brightening then! :D