At a Glance:Price:
RM28.90 (approx. US$7.80)
Website:
Maybelline.com.tw
Weight:
18ml
Made in:
China
Likes:
Exact match for my skintone, spreads smoothly, doesn't settle into fine lines!
Gripes:
Very sheer (read: almost zero) coverage, makes me look so shiny!
Repurchase:
No
Jenn's Rating:
2 Stars! It's kinda pointless to have... would have even given it only 1 star if it wasn't for the smooth texture!
Ingredients: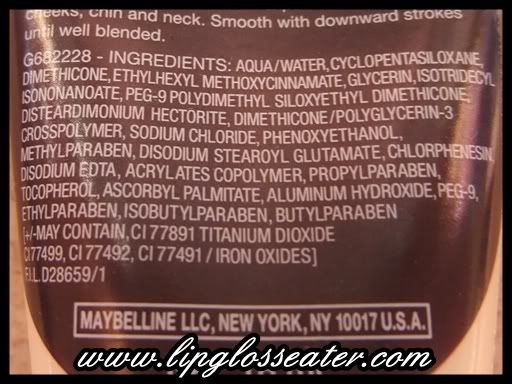 Product Description

Clear Smooth Minerals

Liquid Foundation is a breathable yet full coverage that gives a healthy luminosity.



Clinically proven

: No oil. No fragrance. SPF 18/PA+++.Actual Product Pic:
Pigmentation & Color: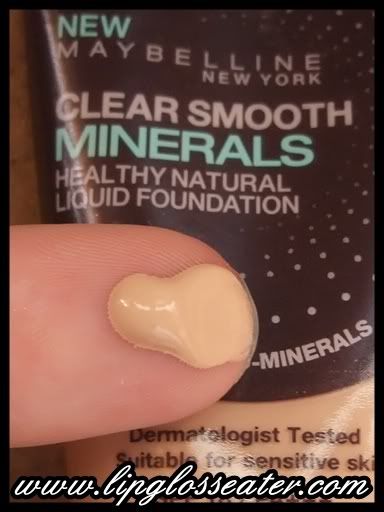 This foundation comes in 4 shades, C02 Rose White, N02 Shell Beige, W02 Natural Buff and W03 Apricot Sand. I would assume that the C02 is pink based, the N02 is neutral, and the W02 and W03 are warm shades. Click here for swatches of all 4 shades! :)
I'm NC20, and N02 is a perfect match for my skin! Here's how it looks on me: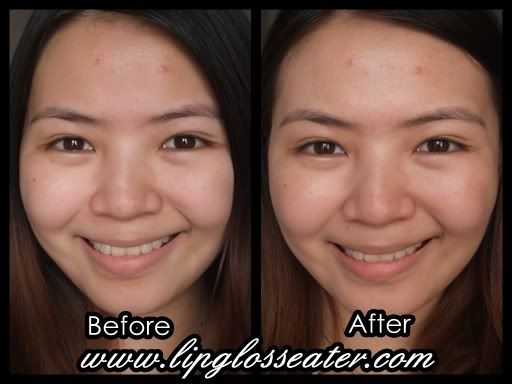 I felt a bit deceived by it's "full coverage" claim though... it's really sheer as you can see in the picture - it did squat to even out my skintone!! Also, i didn't like how it made my skin look "shiny", so i guess oily skinned girls should really stay away from this one!
Texture & Scent:
This liquid foundation is quite fluid, so it spreads smoothly unto your skin! I like that it gives a rather moisturized feel on! This being fragrance free does not have any added fragrance, but it does have the typical mild "fragrance free" scent! :D
Packaging:
This foundation comes in a squeeze tube, which i find really convinient! :) I love how small the dispensing hole is so you have the ultimate control on the amount you pour out:
Time Test:
Since this is so sheer, i have no idea how long it lasts! lol!!
Price & Availability:
This foundation is priced at RM28.90 (approx. US$7.80) and should be available at all Maybelline counters at your local Watsons / Guardian / Supermarkets! :D
My $0.02:
I bought this liquid foundation because i was really impressed by how smooth it was when i swatched it! And not only did it spread on smoothly, it blends into your skin beautifully too!! :D
Unfortunately, that's about all the good things i can say about this one! It's kinda pointless to have a foundation that is so sheer that it doesn't do ANYTHING to even out your skintone! Also, it made my face look greasy and oily, and i don't even have oily skin to begin with! :(
All in all methinks that this one is a total let down! Into the "forgotten" pile this goes... unless somebody wants to try it out, i'll let you have it for RM15 with free pos eskpres (used only once)! :(
Photo credit: Product picture from Tongue in Chic