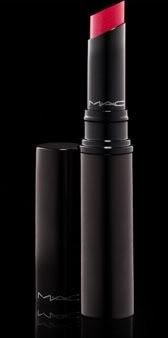 At a Glance:
Price:
US$14.50 / RM65
Website:
Maccosmetics.com
Weight:
2.3g / 0.08 US. Oz.
Made in:
Italy
Likes:
Lovely color, moisturizing!
Gripes:
Makes flakey lips look worse, staying power could be alot better...
Repurchase:
Not this shade, but i'm already lemming for some of the other colours...
Jenn's Rating:
4 Stars! Me Likey!!! :D
Ingredients:
Product Description
A new Lipstick combining creamy emolliency with a unique sheer colour pay-off. Finishes include cream, sparkling pearl and metallic. Provides the shine and moisturizing comfort of a gloss but with a smooth, non-sticky finish. Distinctive on and off. Comes packaged in its own stylish extra-long lipstick case.
Actual Product Pic: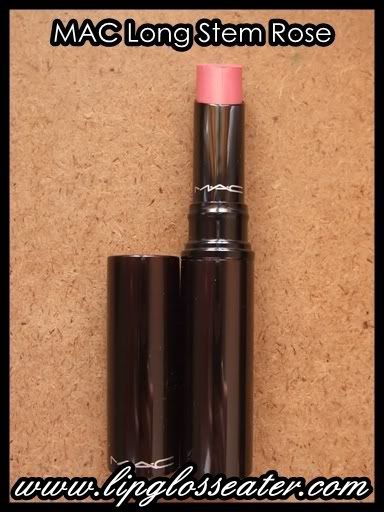 Pigmentation & Color:
This lipstick is subtle, but color is definitely buildable! This shade is described as a baby pink with gold pearl on the MAC website, which i think is quite accurate! It turns slightly darker on me though!
The swatch on the website: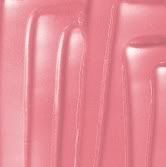 Actual swatches (the one on the left is taken without flash, and the one on the right, with):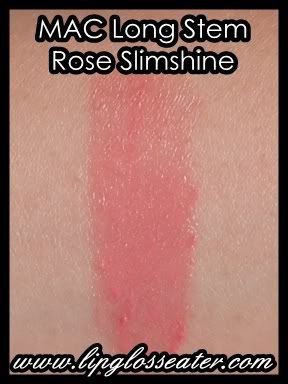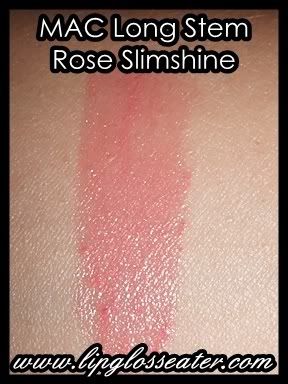 Click here for swatches of most of the Slimshine lipsticks! :D
On my lips (left taken without flash, right with!):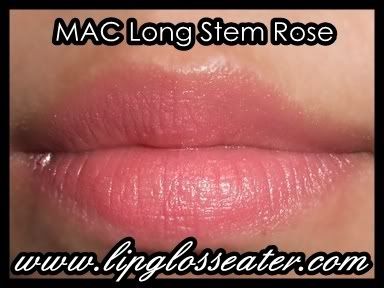 I love the color, but i wish it was just a tad warmer!
Texture & Scent:
This lipstick applies really smoothly unto your lips! Be careful though if you have flaky lips, since this one's so creamy, the lipstick will "snag" on them flakies, leaving you clumps on lipstick where your flakes are! :D It's also quite soft, so try not to wind it too high up whenever you apply this, you might just break it! lol! :D
And oh, this one smells very faintly of... COFFEE!! :D
Packaging: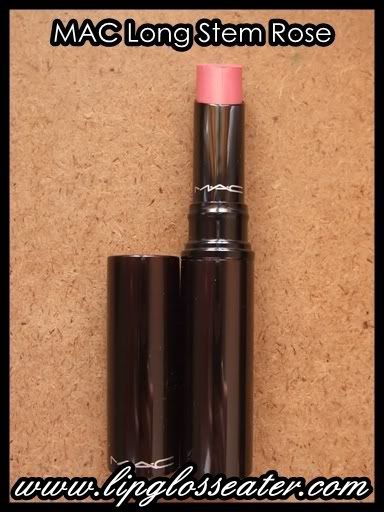 This lipstick comes in a slim metal casing that looks really elegant! :D Yes, this one does have less product compared to the regular lipsticks! :(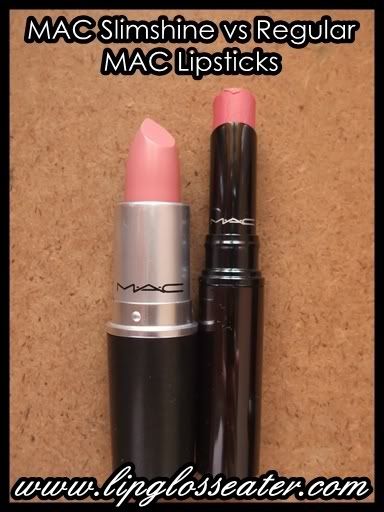 Lipstick: 3g - US$14 / RM63
Slimshines: 2.3g - US$14.50 / RM65
The box it came in:
Time Test:
This lipstick have a real lasting issue (pardon the wordplay, lol!!!)! Since it is so creamy, i think it doesn't really adhere to your lips, so yes, it transfers like crazy, slides off like crazy, so you'll have to reapply like crazy!! haha!! This lasted about 2 hours or so without me drinking or eating!
Price & Availability:
This lipstick is priced at US$14.50 / RM65, and is available at all MAC counters and on Maccosmetics.com. Word goes that this line of lipsticks will be discontinued soon though, so go get your favourite colors already!!
My $0.02:
I have been lemming for some of the lipsticks from this line for quite sometime already!! And when i heard that they're going to be discontinued soon, i panicked and grabed this one! :D
True to its claim, this one feels really comfortable on the lips! And i'm CERTAIN that im not seeing things, but my lips felt even better after i took this off!! Strange, but true! lol!! :D
My only gripe would be the lasting power of this one. Since it is so creamy it literally slides off your lips at every opportunity presented! But if you don't mind touching up your lipstick every now and then, this shouldn't be a problem! :D
Overall i feel that these lipsticks are great!! I'm already wanting more of them!! :D And MAC, pleaseeeeeee don't discontinue them!! :(
Photo Credits: Product & swatch pics from Maccosmetics.com.