I've been getting quite a few emails regarding foundation matches for the Maybelline Angelfit liquid foundation so i've decided to swatch all the shades available here for you, and i hope this helps those of you who don't have access to the testers for this to choose a shade for yourself! :)
As usual, the swatches above are taken without flash, and the ones below, with! :)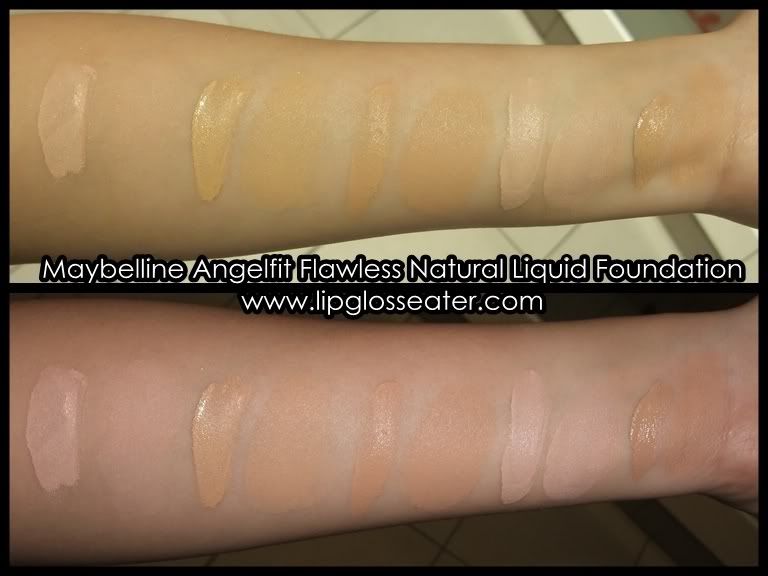 From left: C01 Nude, W02 Natural Buff, N03, C03 Natural Ivory, W07 Apricot Sand
Read my review on this product
here
.
I'm NC20-25, and the best match for my skintone is W02 Natural Buff! I know i said in my review that the W02 Natural Buff shade is the darkest, but it seems like now they've released two even darker shades (N03 and W07 Apricot Sand), so there's hope afterall for tanned babes! :D
This foundation sells for RM39.90, and should be available at all Maybelline displayers at Watsons / Guardian / Your local supermarket! :D
And since i was already at it, i thought i may as well swatch the Flawless Affinity Foundation as well, so here it is! :D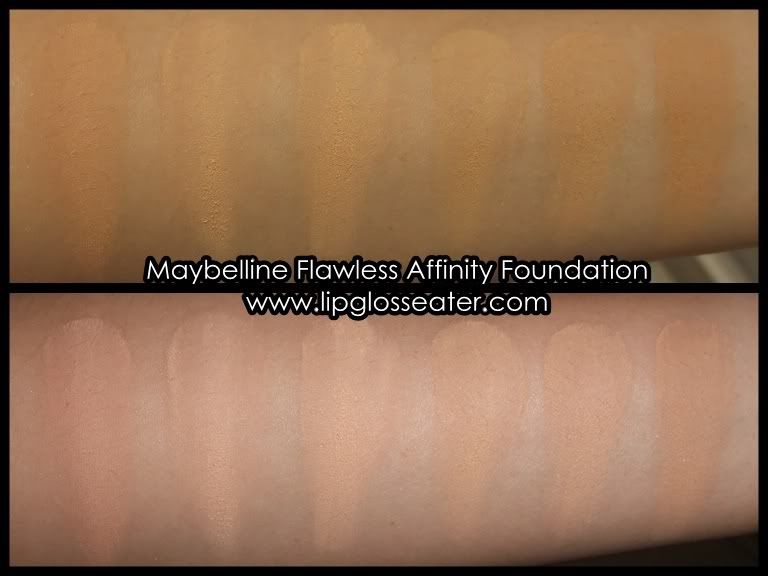 From left: P01 Light Pink Ochre, OC0 Very Light Ochre, OC1 Light Ochre, OC2 Natural Ochre, OC3 Healthy Ochre, B02 Natural Beige Ochre
Upon swatching, this powder feels really soft and is quite fine!! Gotta love the SPF factor too!! I've never tried it out on my face personally, but
click here to read what Tine of Beautyholics Anonymous has to say about this product
! :D
Just in case you're wondering, the OC1 Light Ochre shade is the best match for me :)
This powder foundation goes for RM49.90 (they raised the price?!! :( ) each, and the refills go for RM35.90 each!
ps: click
here
if you're interested to see swatches for the Angelfit Brighten-up Blush! :D