ps: picture heavy, please be patient! :)
Finally got to go to Gurney *koff
MAC
koff koff* last Saturday!! :D
I went over to the Lancome counter first! The nice SA there helped me put on the Lancome Oscillation Mascara! :D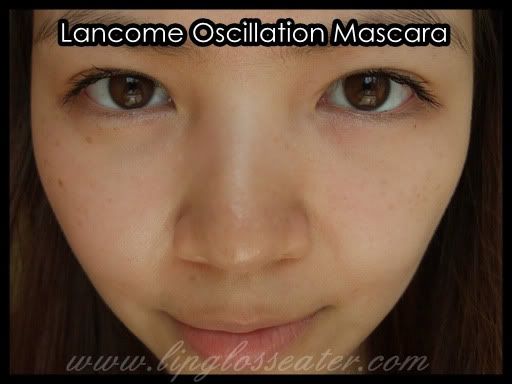 Pardon the bare face... now you can see my bintik-bintik (spots) up close!! lol!! :P
Cloze-up: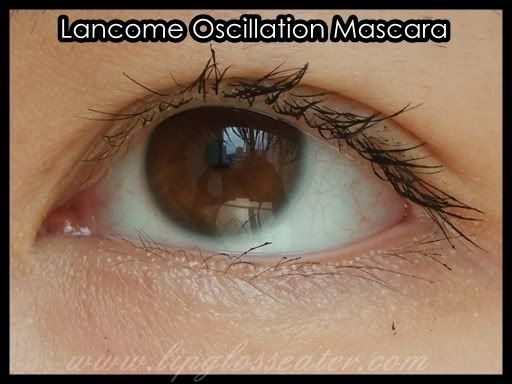 Personally i don't really like it lor... though it really curls well, it's a little heavy, clumpy and it smudges on me!! Yikes!! Furthermore i don't think i can ever spend more than RM50 on a mascara that's gonna goop up in 6 months time...
Anyhooo i got these from the counter:
My Neurowhite Emulsion staple and my very first Juicy Tube in 103 Apple Shibuya! :D
Rant: OMG they raised the price AGAIN for the emulsion... RM10 increment somemore k!! @$%&!!!
Got these freebies too: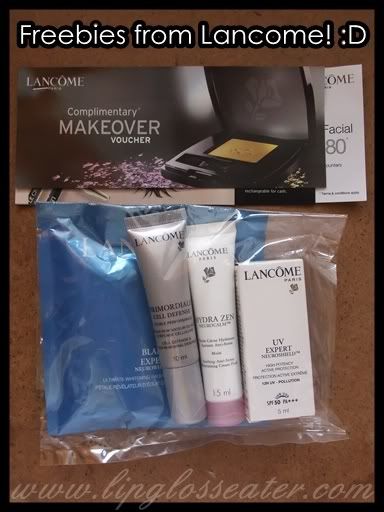 Neurowhite Petal, Hydrazen moisturizer, Primordiale serum and Sunblock (love)!! Plus some service vouchers too!! Can't wait to try out their facial! :D
Next i head on over to MAC (oh the joy! :D)! Am really glad that the Style Warriors stuff are in already!! :D
Will do a review on this collection as well as the Double Dazzle in my next post so stay tuned!! As for now, here's what i got:
Liberated Lipglass
Gold Rebel Lipglass
Fierce & Fabulous Lipglass
Sunsational Lippie
Purple Rite Lippie
Bright Future ES
On a Mission BPB
Goldyrocks
Bare Necessity
Moth to Flame
Smile
Steppin' Out
Utterly Posh
Plus i got the 208 brush! :D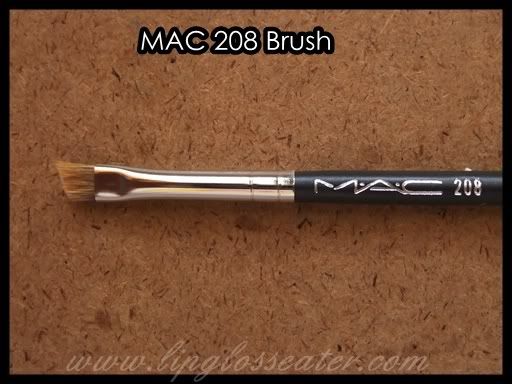 Family photo: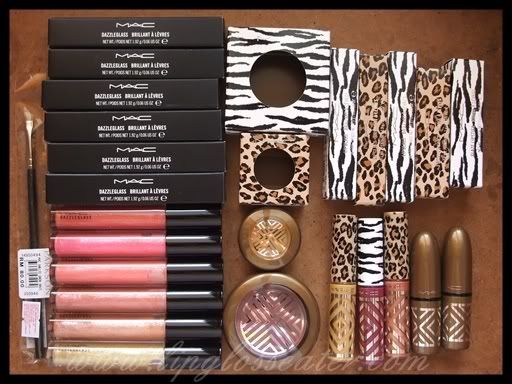 Ok, my bread and water diet officially starts now!! *sweats*
Oh yeah, my MA Joanne saw that my skin is kinda dry, so she gave me samples of the strobe cream to try: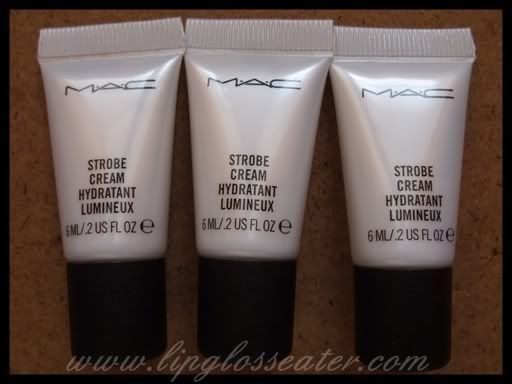 I loveeeee her to death!! :D
On my way out of Gurney Plaza, i saw this: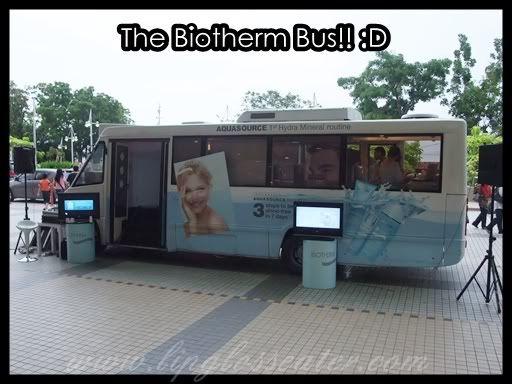 The Biotherm bus!! :D
Didn't expect it to arrive in Penang this weekend, but i'm glad i manage to catch it! :D
Got these freebies from the bus:
Samples of the new hydra mineral range, and a service voucher! :D
Got my skin analyzed as well. All is well but hmmm, seems like i have
sensitive skin
?!! Strange... :S
Oh yeah, i got these as well:
From Sasa:
DIY Mask capsules!! Can't wait to make my own masks! :D
And from Watsons:
The new Nivea masks! :D
I'm always game for alcohol free stuff... so i hope these two works!! :D
All in all i've had a great weekend! :D How was yours?? I hope it was great too!! :D