ps: very picture heavy! Please be patient! :)
pps: Please DO NOT republish these photos without permission!

Here're the swatches for all the MAC eyeshadows i own, which includes the usual eyeshadow in pots, those in palettes, and those mineralize ones! :D Once again, feel free to let me know if you need a side by side comparison, and i'll try my best to help! :)
For reference, all swatches are done without any base on NC20-25 skin. Those marked with

are my favourites, and those marked with

are either lacking in pigmentation or have kind of a horrible chalky texture!
Ready? Let's Go! Click here to view all eyshadows! :D
Eyeshadow Pots
MAC Satin Taupe Eyeshadow


Collection: Perm.
Color Description: Taupe with silver shimmer
Finish: Frost


MAC Magic Dust Eyeshadow


Collection: Barbie Loves MAC (February 2007)
Color Description: Soft white gold
Finish: Frost


MAC Whistle Eyeshadow


Collection: Barbie Loves MAC (February 2007)
Color Description: Pastel Pink
Finish: Satin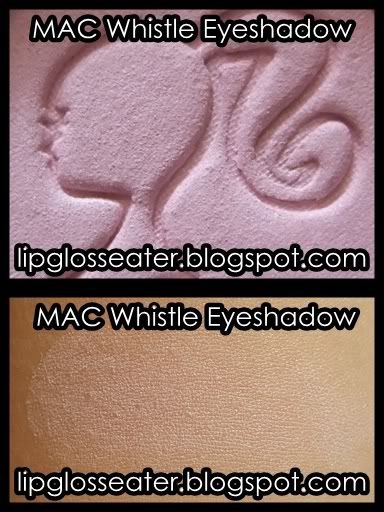 MAC Springtime Skipper Eyeshadow


Collection: Barbie Loves MAC (February 2007)
Color Description: Minty green with gold pearl
Finish: Veluxe Pearl






MAC Mothbrown Eyeshadow


Collection: Barbie Loves MAC (February 2007)
Color Description: Smoky charcoal grey
Finish: Frost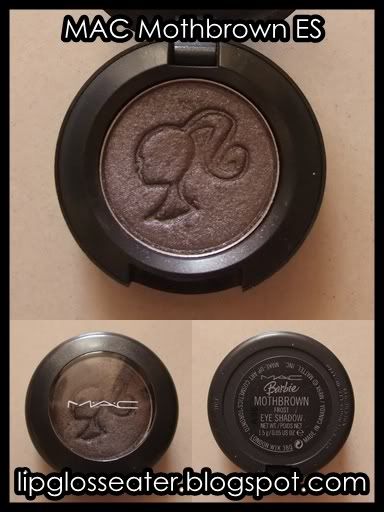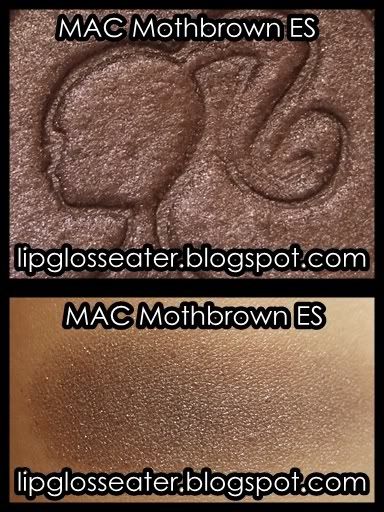 MAC Moonflower Eyeshadow


Collection: Strange Hybrid (May 2007)
Color Description: Intense mid-tone blue with silver pearl
Finish: Frost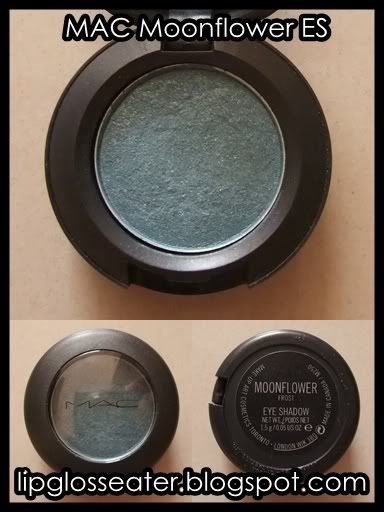 MAC Claire de Lune Eyeshadow


Collection: Moonbathe (June 2007)
Color Description: Soft cream with pink pearl
Finish: Satin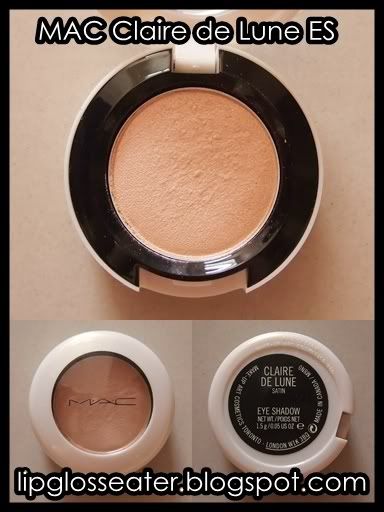 MAC Cosmic Eyeshadow


Collection: Moonbathe (June 2007)
Color Description: Warm yellow gold with gold pearl
Finish: Veluxe Pearl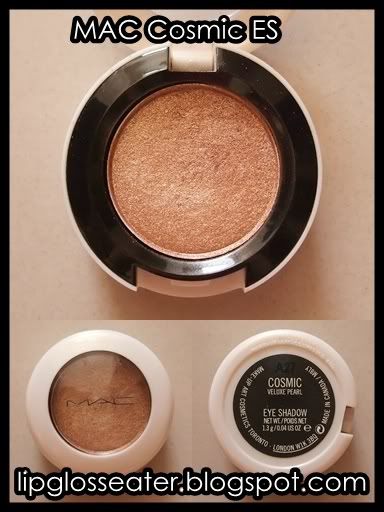 MAC Firespot Eyeshadow


Collection: Moonbathe (June 2007)
Color Description: Intense orange with gold pearl
Finish: Veluxe Pearl


MAC Cranberry Eyeshadow


Collection: Moonbathe (June 2007), Perm.
Color Description: Red plum with pink shimmer
Finish: Frost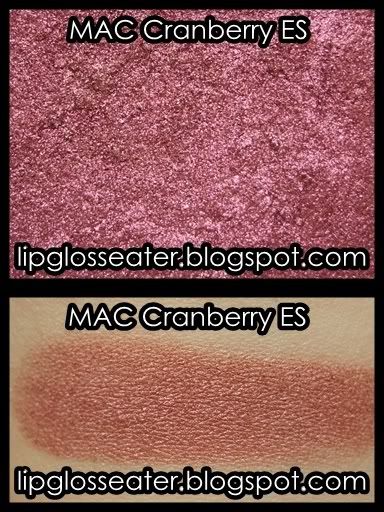 MAC Saturnal Eyeshadow


Collection: Moonbathe (June 2007)
Color Description: Deep olive with gold pearl
Finish: Frost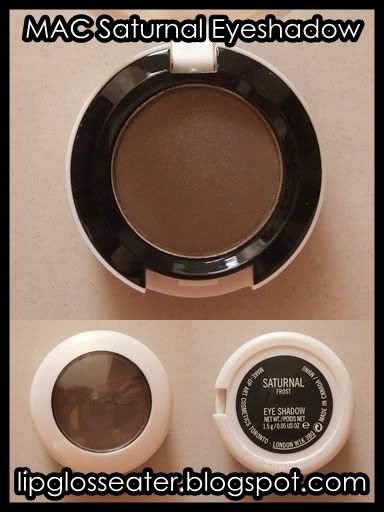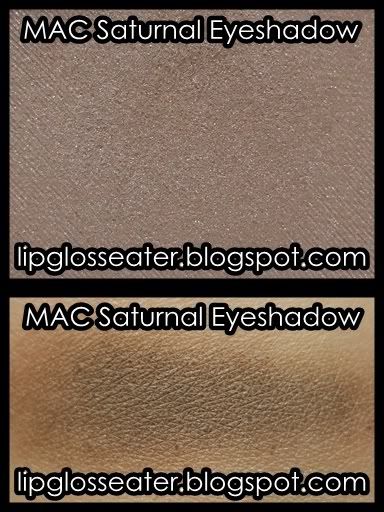 MAC Parrot Eyeshadow


Collection: Originals (December 2007)
Color Description: Deep aqua blue with bright green and blue pearl
Finish: Frost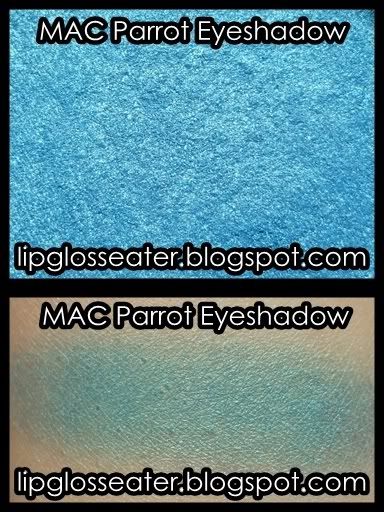 MAC Charred Eyeshadow


Collection: Originals (December 2007)
Color Description: Deep steelgrey with silver pearl
Finish: Frost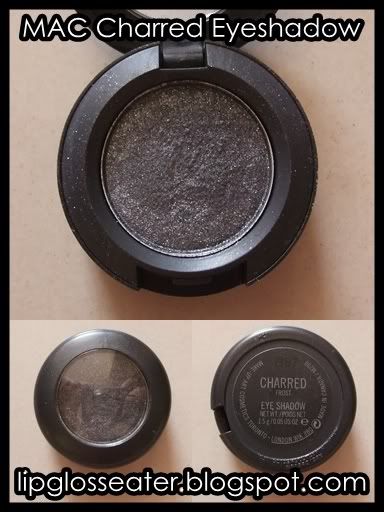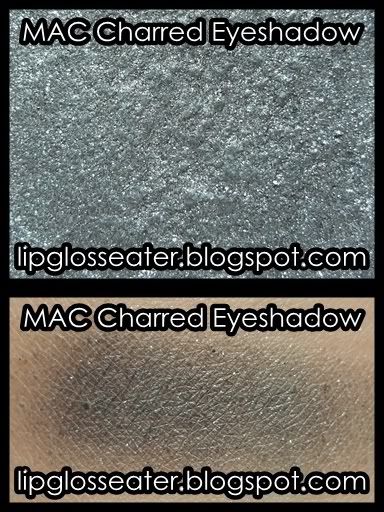 MAC Pink Venus Eyeshadow


Collection: Perm.
Color Description: Washed pink
Finish: Lustre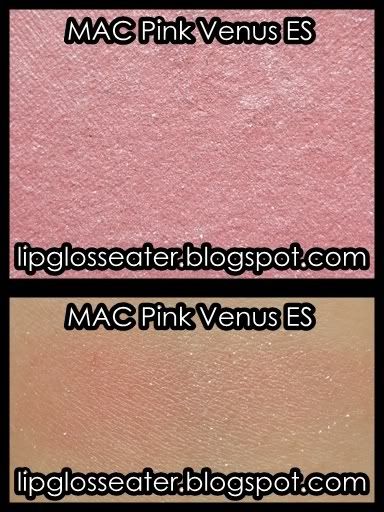 MAC Shore Leave Eyeshadow


Collection: Naughty Nauticals (May 2008)
Color Description: Pale frosty cream
Finish: Veluxe Pearl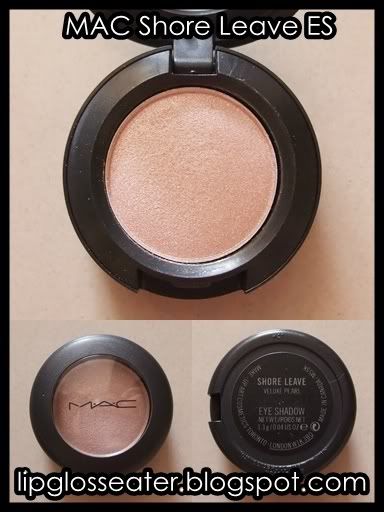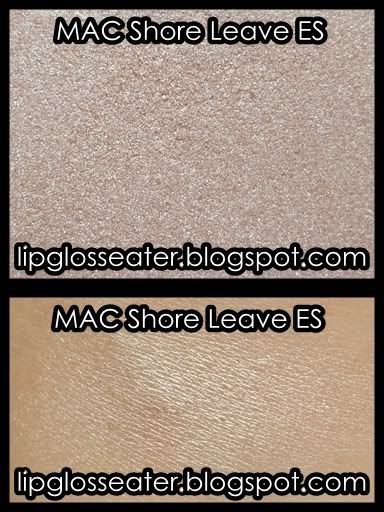 MAC Evening Aura Eyeshadow


Collection: Neo Sci-Fi (May 2008)
Color Description: Frosty Golden Peach
Finish: Veluxe Pearl






MAC Blue Flame Eyeshadow


Collection: Cool Heat (June 2008)
Color Description: Metallic navy-blue
Finish: Veluxe Pearl


MAC Cool Heat Eyeshadow


Collection: Cool Heat (June 2008)
Color Description: Frosty Teal with multi-dimensional pearlized pigments
Finish: Frost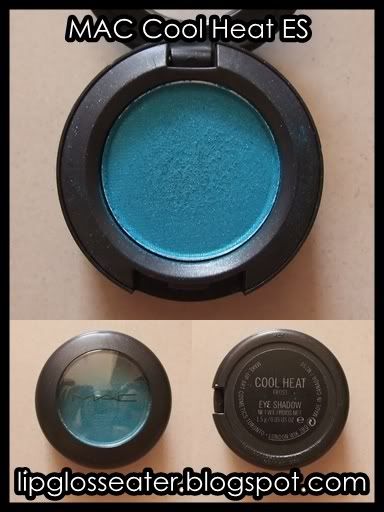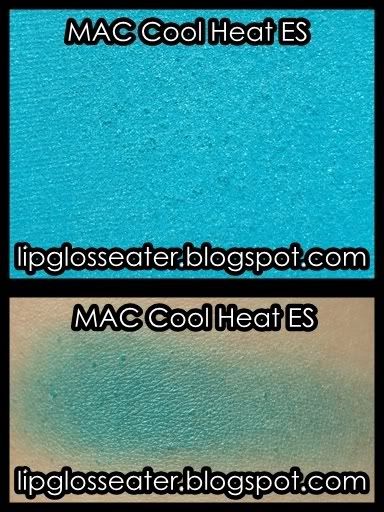 MAC Gulf Stream Eyeshadow


Collection: Cool Heat (June 2008)
Color Description: Frosty mid-tone blue-green with green pearlized pigments
Finish: Frost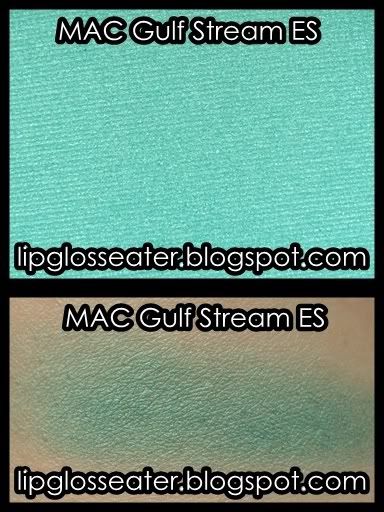 MAC Solar White Eyeshadow


Collection: Cool Heat (June 2008)
Color Description: Frosted muted white-gold
Finish: Frost


MAC Warm Chill Eyeshadow


Collection: Cool Heat (June 2008)
Color Description: Frosty seafoam green with gold pearlized pigments
Finish: Frost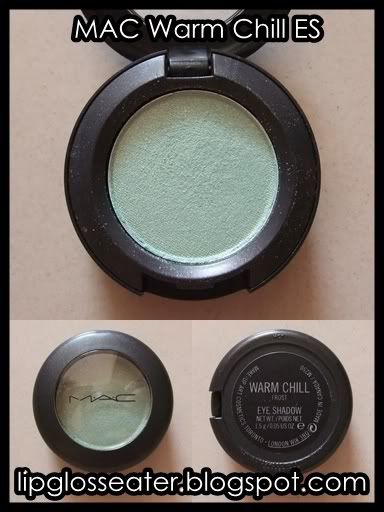 MAC Dreammaker Eyeshadow


Collection: Starflash (July 2008)
Color Description: Frosty yellow gold
Finish: Starflash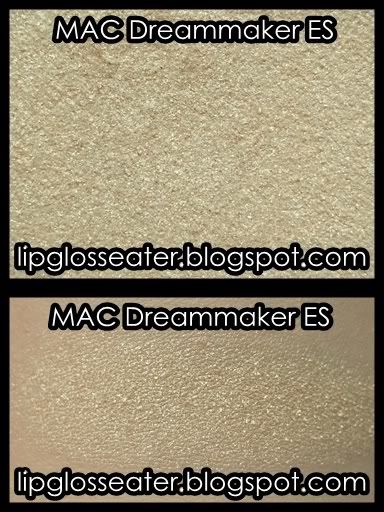 MAC Go Eyeshadow


Collection: Starflash (July 2008)
Color Description: Frosted bronze
Finish: Starflash






MAC Grand Entrance Eyeshadow


Collection: Starflash (July 2008)
Color Description: Frosty neutral pink beige
Finish: Starflash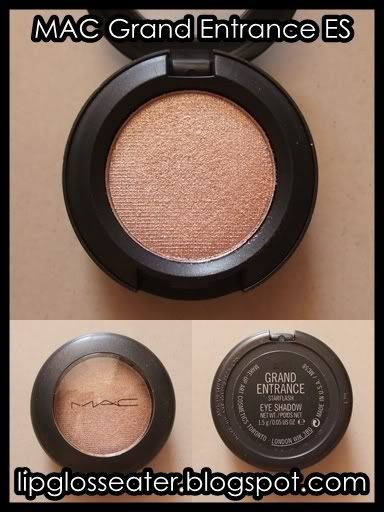 MAC Smoke & Diamonds Eyeshadow


Collection: Starflash (July 2008)
Color Description: Frosty dirty taupe
Finish: Starflash


MAC Talent Pool Eyeshadow


Collection: Starflash (July 2008)
Color Description: Blue green with gold pearl
Finish: Starflash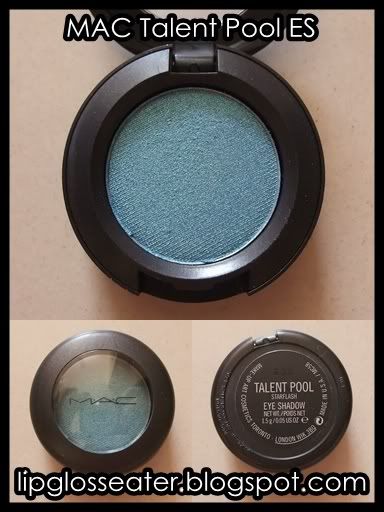 MAC Chrome Yellow Eyeshadow


Collection: Perm.
Color Description: Vivid bright yellow
Finish: Matte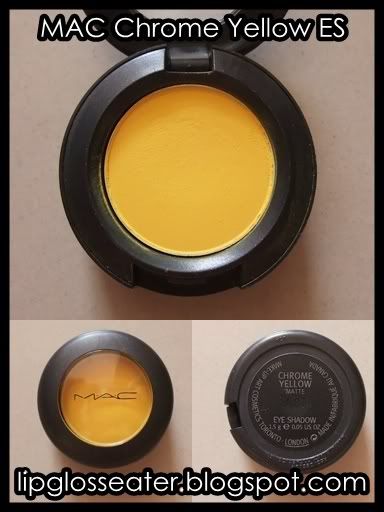 MAC Femme Fi Eyeshadow


Collection: Neo Sci-Fi (May 2008), Brunette Blonde Redhead (January 2009)
Color Description: Frosty Golden Cream
Finish: Veluxe Pearl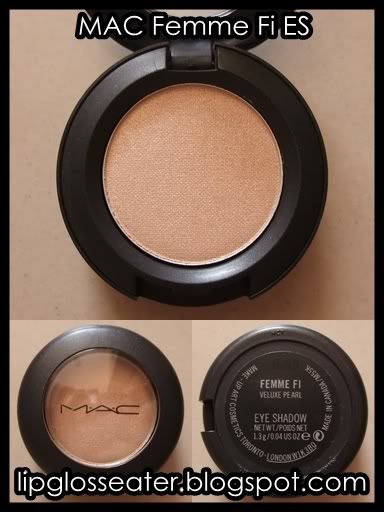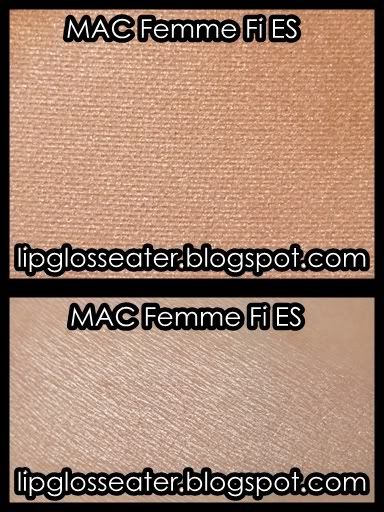 MAC Henna Eyeshadow


Collection: Brunette Blonde Redhead (January 2009)
Color Description: Dark Gold
Finish: Veluxe Pearl


MAC Silverthorn Eyeshadow


Collection: A Rose Romance (April 2009)
Color Description: Mid-tone grey with silver pearl
Finish: Veluxe Pearl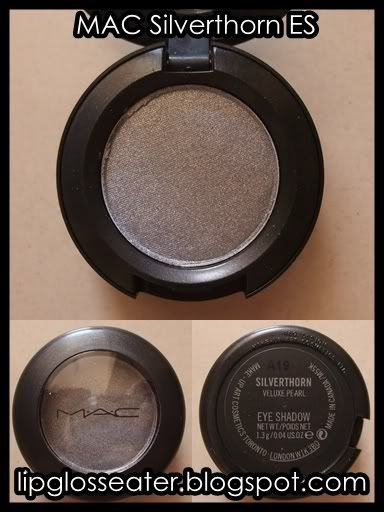 MAC Bright Future Eyeshadow


Collection: Style Warrior (May 2009)
Color Description: Frosty bright yellow gold
Finish: Veluxe Pearl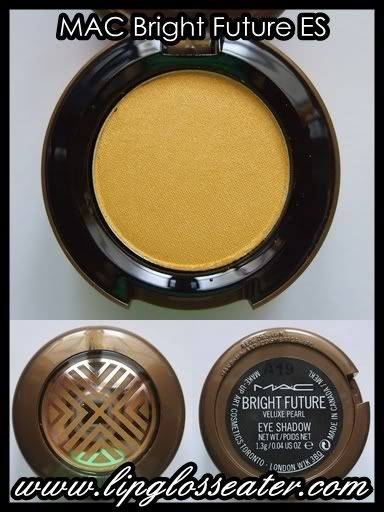 MAC Unbasic White Eyeshadow


Collection: Love that Look (July 2009)
Color Description: Bright off white
Finish: Starflash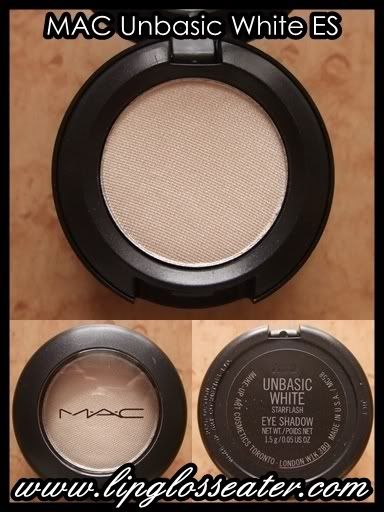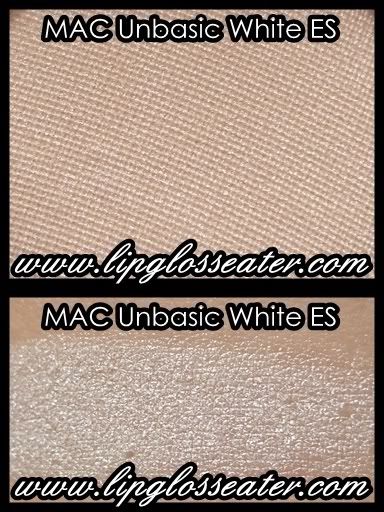 MAC Ego Eyeshadow


Collection: Love that Look (July 2009)
Color Description: Light yellow pink
Finish: Starflash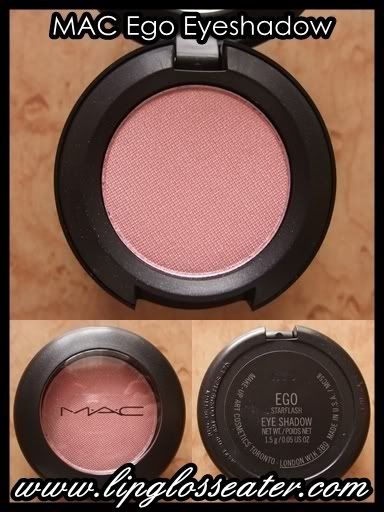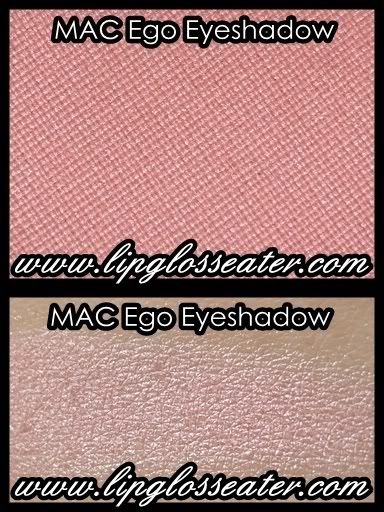 MAC Rated "R" Eyeshadow


Collection: Love that Look (July 2009)
Color Description: Bright yellow green
Finish: Starflash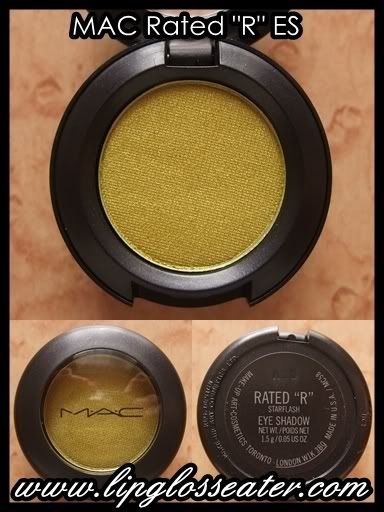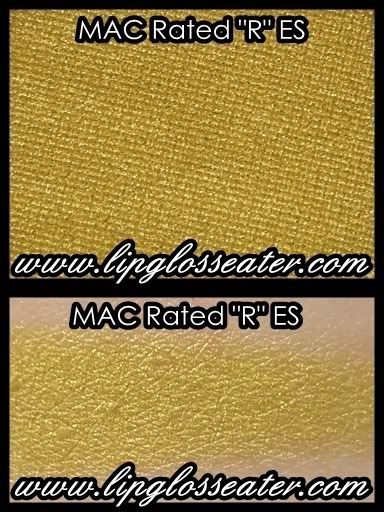 MAC Fashion Groupie Eyeshadow


Collection: Love that Look (July 2009)
Color Description: Light blue violet
Finish: Starflash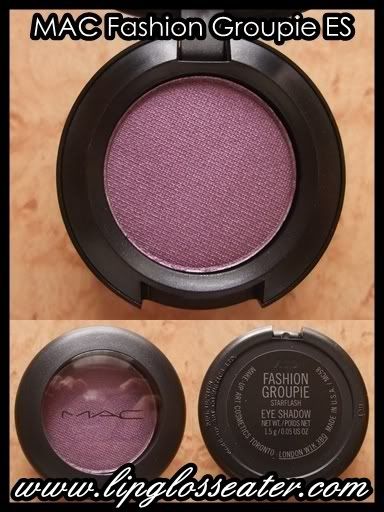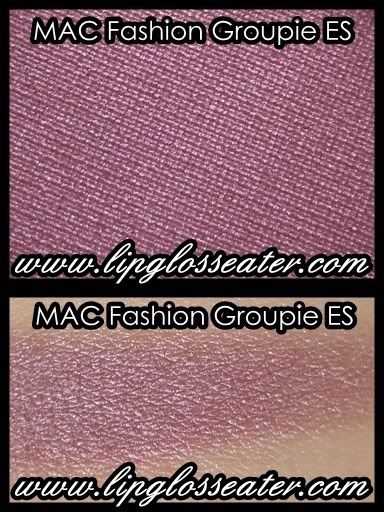 MAC One-off Eyeshadow


Collection: Love that Look (July 2009)
Color Description: Midtone green w/ silver pearl
Finish: Starflash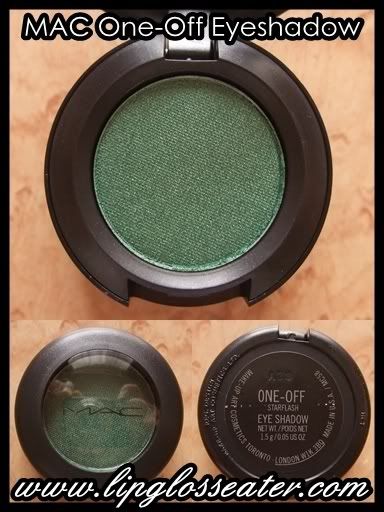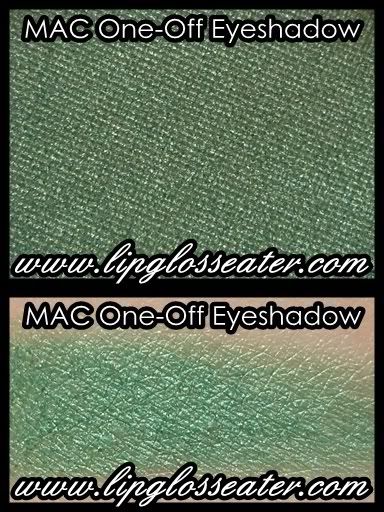 MAC Strike a Pose Eyeshadow


Collection: Love that Look (July 2009)
Color Description: Dirty/Deep blue green
Finish: Starflash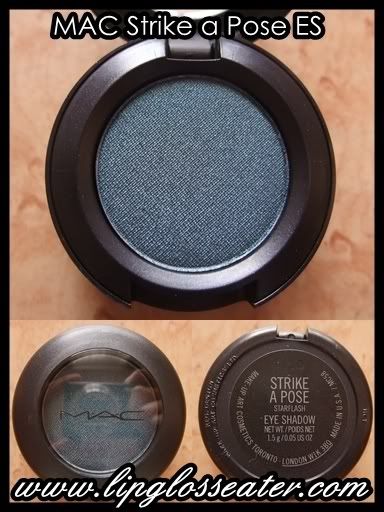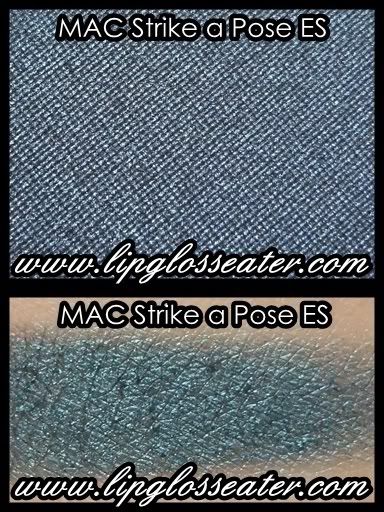 Palettes


MAC Crème Royale Eyeshadow
Collection: Antiquitease (October 2007) - 6 Metallic Eyes Palette, Hello Kitty - Lucky Tom Palette (February 2009)
Color Description: Yellow Wheat Gold
Finish: Veluxe Pearl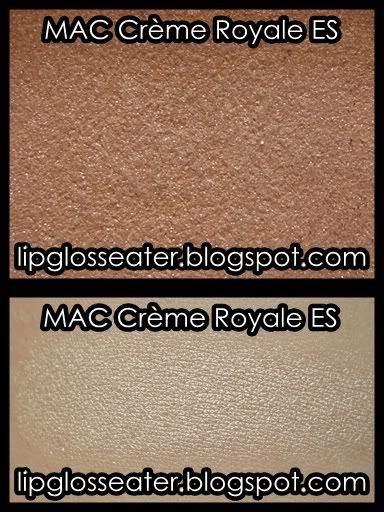 MAC Silver Fog Eyeshadow


Collection: Antiquitease (October 2007) - 6 Metallic Eyes Palette
Color Description: Intense frosted silver with silver pearl
Finish: Frost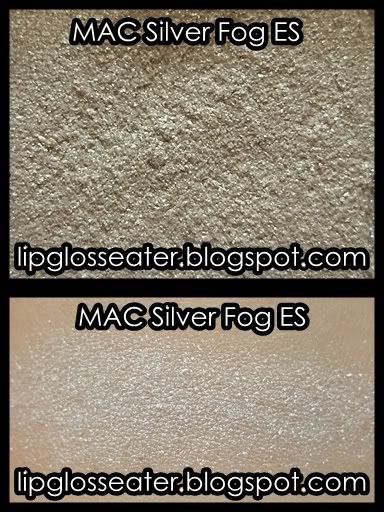 MAC Honey Lust Eyeshadow


Collection: Antiquitease (October 2007) - 6 Metallic Eyes Palette
Color Description: Bronze dipped peach
Finish: Lustre


MAC Stately Black Eyeshadow


Collection: Antiquitease (October 2007) - 6 Metallic Eyes Palette, Hello Kitty - Too Dolly Palette (February 2009)
Color Description: Rich blue with silver sparkle
Finish: Lustre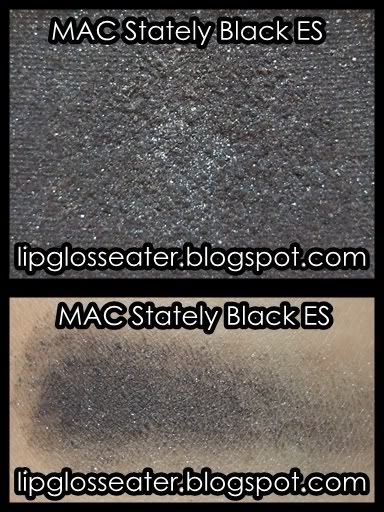 MAC Manor Eyeshadow


Collection: Antiquitease (October 2007) - 6 Metallic Eyes Palette
Color Description: Warm brown with green pearl
Finish: Frost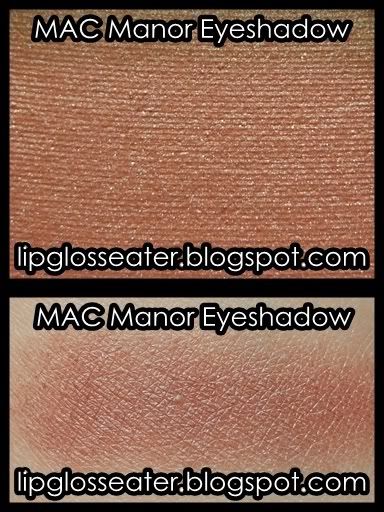 MAC Velvet Lady Eyeshadow


Collection: Antiquitease (October 2007) - 6 Metallic Eyes Palette
Color Description: Deep black with gold sparkle
Finish: Lustre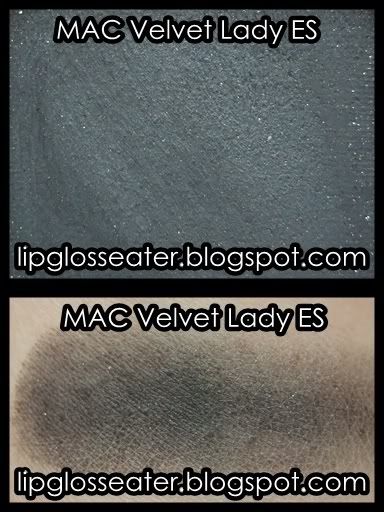 MAC Nylon Eyeshadow


Collection: Manish Aurora for MAC (October 2008), Perm.
Color Description: Pale gold with icy shimmer
Finish: Frost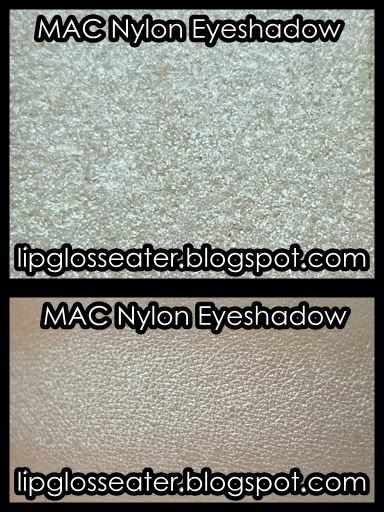 MAC Going Bananas Eyeshadow


Collection: C-Shock (June 2007), Manish Aurora for MAC (October 2008)
Color Description: Soft Lemon Yellow
Finish: Frost






MAC Bitter Eyeshadow


Collection: Manish Aurora for MAC (October 2008), Perm.
Color Description: Vivid green with shimmer
Finish: Velvet






MAC Playful Eyeshadow


Collection: Barbie Loves MAC (February 2007), Manish Aurora for MAC (October 2008)
Color Description: Bright clean pink
Finish: Satin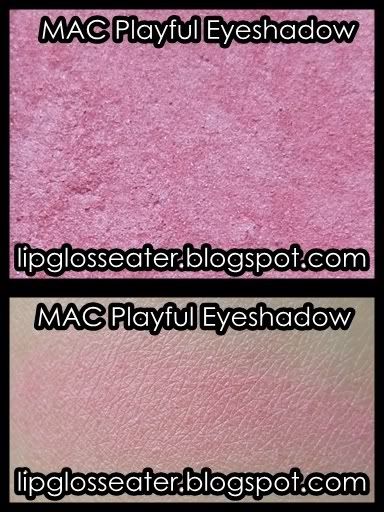 MAC Electric Eel Eyeshadow


Collection: Manish Aurora for MAC (October 2008), Perm.
Color Description: Bright blue with shimmer
Finish: Satin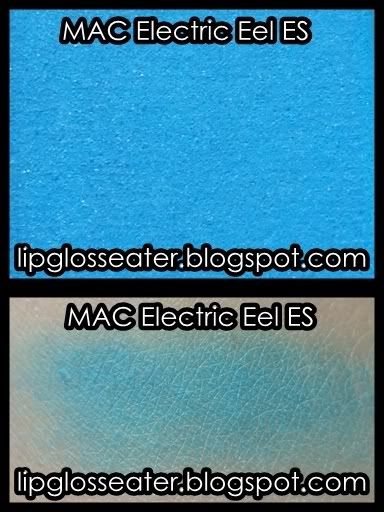 MAC Deep Truth Eyeshadow


Collection: Manish Aurora for MAC (October 2008), Perm.
Color Description: True dark blue
Finish: Frost


Mineralize Eyeshadows


MAC Ether Mineralize Eyeshadow
Collection: Flashtronic (August 2007)
Color Description: Deep aqua with silver, black and gold veining
Finish: Mineralize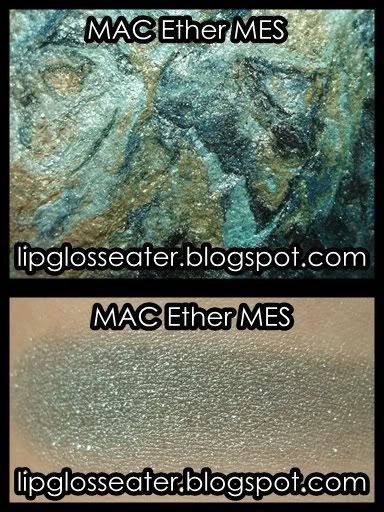 MAC Sea & Sky Mineralize Eyeshadow


Collection: Electroflash (July 2007)
Color Description: Silvery pale blue with deep blue and silver veining / Bright blue mono
Finish: Mineralize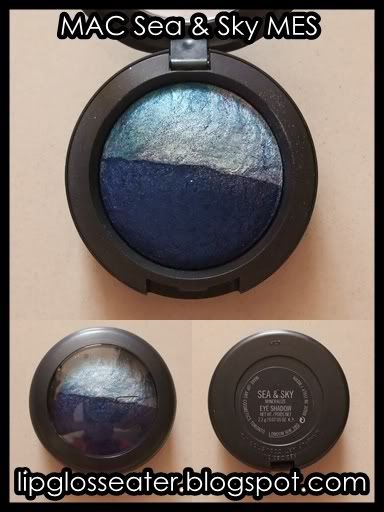 MAC Fresh Green Mix Mineralize Eyeshadow


Collection: Electroflash (July 2007)
Color Description: Golden olive with blue, gold and aqua veining / Lime mono
Finish: Mineralize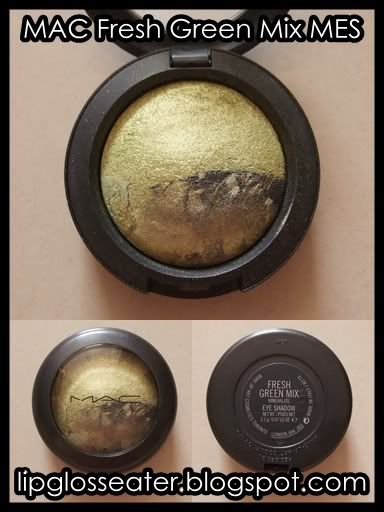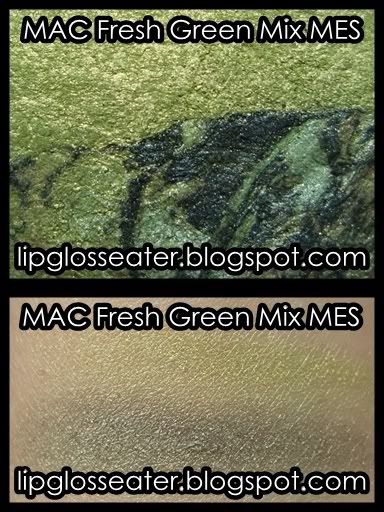 Next will be the blushes, so stay tuned! :D