Manage to check this collection out, so here's my humble $0.02 on it! :D
ps: all swatches on the left were taken without flash, and the ones on the right, with! :)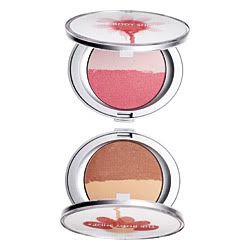 Hot Brights Blush - US$24 / RM79.90
Both blushes have decent color payoff and applies rather smoothly! The colors are pretty too!! :D These two are definitely one of their better blushes!! :)
Hot Brights Eye Color - US$17 / RM55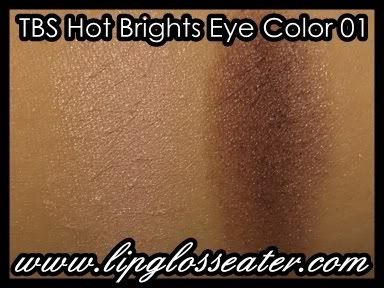 I find these shadows to be rather mediocre, both quality and color wise. The swatches above are achieved with about 5 swipes.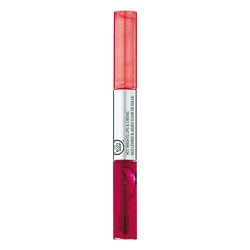 Hot Brights Lip Shine / Cheek Stain - US$18 / RM55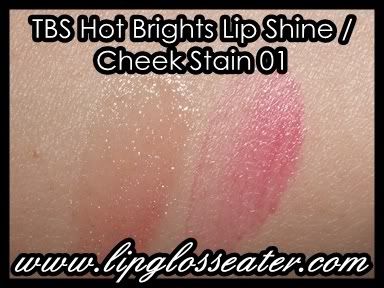 I actually kinda like this one!! The colors are gorgeous and the glittery side should keep things from looking too flat! I wonder if they last though...
Hot Brights Eyeliner - US$13 / RM39.90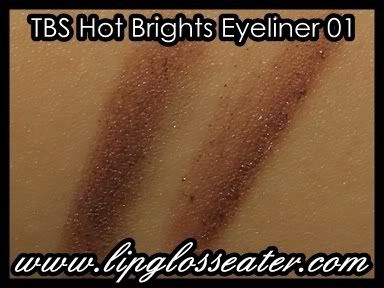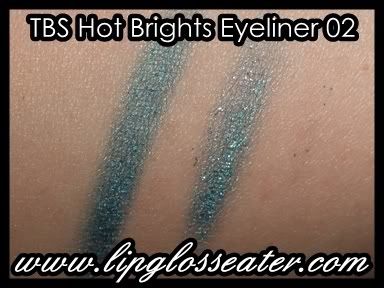 Not sure if it's the testers' problem, but these were incredibly hard and waxy!! The skin on my arm felt rather sore after applying this, so there's no way i'm using these on my eyelids!! I also find the duo-side rather redundant... they're basically the same shade, just that one side has glitters and the other side doesn't!
Overall i think this is yet another mediocre collection from TBS! But i have to say though, the packaging is lovely! :D
What sayeth you?? :D
Photo Credits: All product photos / screen captures from
Thebodyshop-usa.com
.