At a Glance:Price:
US$3.99 (i bought mine for RM31 (approx. US$8.61))
Website:
Queenhelene.com
Weight:
226.9g / 8 Oz.
Made in:
USA
Likes:
Heals pimples quickly, skin feels really smooth after! :)
Gripes:
The hard texture makes it a little difficult to squeeze it out from the tube
Repurchase:
Yes!!
Jenn's Rating:
4.5 Stars! Me Likey! :D
Ingredients:
Water (Aqua), Kaolin, Bentonite, Glycerin, Zinc Oxide, Propylene Glycol, Sulfur, Chromium Oxide Greens (CI#77288), Fragrance (Parfum), Phenoxyethanol, Methylparaben.
Product Description:
Mint Julep Masque is the original natural home treatment developed by a dermatologist that helps dry up acne pimples, rinse away blackheads and shrink ehlarged pores. Simply apply Mint Julep Masque to your clean face and neck. Within minutes it firms and hardens, drawing out impurities from your pores. After the masque is removed, your skin will feel clean, refreshed and smooth. Even for individuals who are fortunately free of skin problems, Mint Julep Masque is a refreshing facial treatment that helps relax tired muscles and ease tention lines on the face and neck.
Actual Product Pic:
Texture & Scent: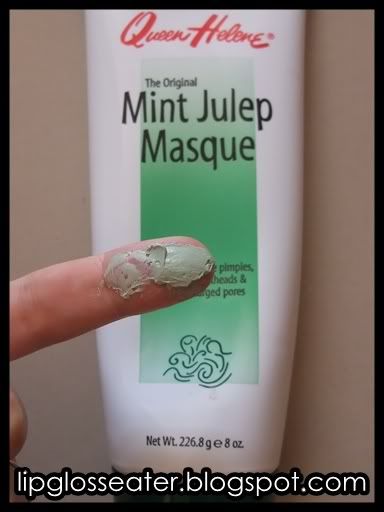 This clay mask is thicker than your usual clay mask, making it quite difficult to squeeze out from the tube! Once on, it gives a slightly cooling sensation to your face! It has a minty earthy scent which i don't really like! Bweh!!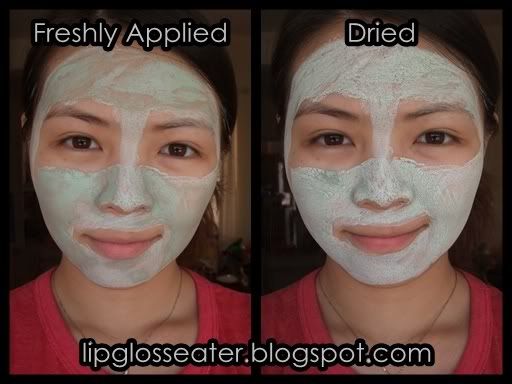 Packaging:
This mask comes in a squeeze tube with a twist off cap which is quite practical!
I like that this mask has a huge dispensing hole since it is so hard to squeeze out: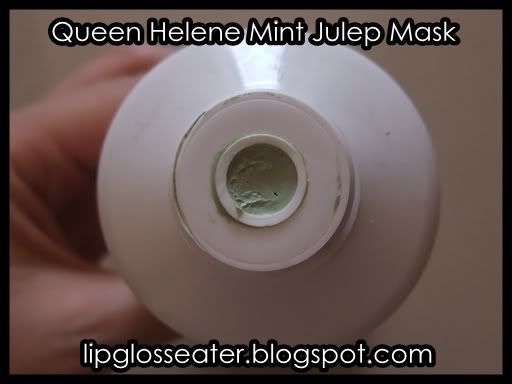 Time Test:
This mask takes about 10-15 minutes to dry completely, which is alright.
Price & Availability:
This mask is really cheap in the US at $3.99. You can get this from
Drugstore.com
or
Cosmeticssolutions.biz
. I got mine at RM31 through
Sgdrugstore in Lowyat.net
.
Usage:
I use this as a deep cleansing mask once a week, or as a spot treatment for my pimples!
My $0.02:
I have been reading raves about this product for YEARS in forums and Makeupalley.com, so naturally i HAD to get a tube for myself when i had the chance to! :D
True to what it claims, after using this mask, i noticed that my pores were definitely smaller and my skin felt really smooth and clean! I know some of you find this a little drying, but it's alright for my combi-dry skin. I like how it smoothes out the "horny" skin on my chin after every use: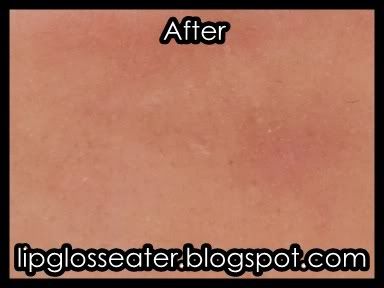 That's not all! The part i like most about this is that it makes an excellent acne treatment! Remember my
recent huge pimple
? This flattened that huge zit out within 3 uses!! Amazing!!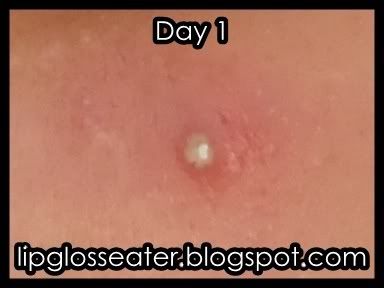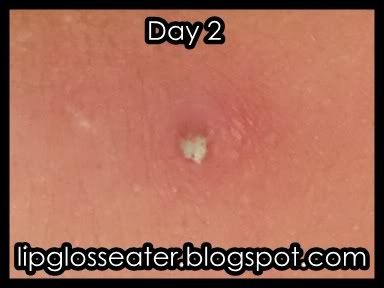 The green stuff in Day 2 is not pus, but this mask that has gotten underneath the zit skin! lol!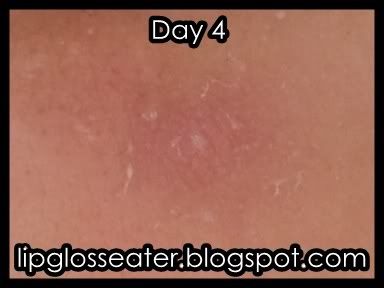 As you can see by Day 3 (2nd use), the spot has been flattened already, though the skin is still peeling. And by the next day, i think i can dab on a little concealer and nobody would notice it already!! It's really great! :D
I'm so glad that i've found this product!! I'll definitely repurchase this when i run out! :)
Credits: Product photo from Queenhelene.com.