I no longer want the Epi Leather Speedy 25! I'm serious!!
I popped by the local Vuitton store yesterday, excited because i'm finally getting to check out my looooong craved for bag (some of you may remember that i said i
MUST
own the speedy 25 by 25 before, and this is my year! lol!!)!
The staff in there were really nice and courteous! They let me play with all the bags i wanted without being impatient and snooty! Thumbs up for them! lol! :D
Needless to say, the first items i checked out were the Epi Leather Speedys! I thought they'd be really stiff, but they're actually quite soft in person! But the thing is, even the Speedy 25 looked ridiculously bulky on me... instead of making me look good, it made me look frumpy. Like, really really aunty-ish frumpy!! :( :(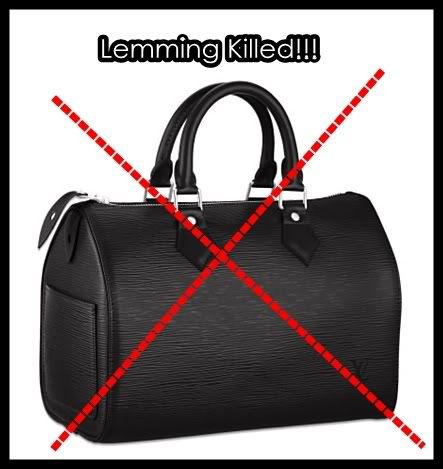 Oh well, i guess this baby and I were not meant to be...
maybe the Nikon D90 would be a better match for me... nyahahaha...
Photo credits: LV bag pic from Eluxury.com.