Dear
Engmin
requested for a tutorial on GIMP, so here it is! :D Today, i will show you how to create something like my 2N avatar shown
here
.
This is what we're trying to achieve today:
It originally looks like this: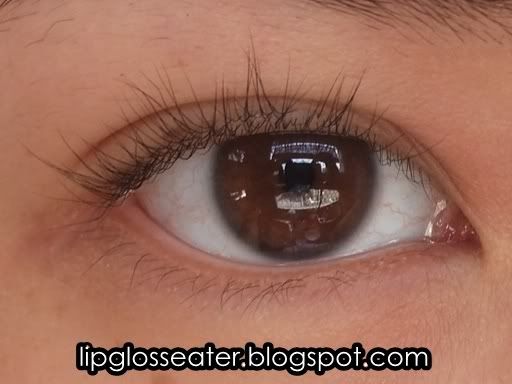 It's really quite simple, so don't worry ya!! Before you start, of course you'll need to download the software from
here
. GIMP is
somewhat
like photoshop, just that its free for all to use!
(ps: i'm not paid to say this (lol!), but it'll be nice if you can give a small donation back to them in acknowledgement for their efforts in developing this yet making this available for free to us!! I'm sure they'll appreciate it, however small the donation is! )
:)
Are you ready? Let's go! :D
1. Open the original picture in GIMP:
2. Duplicate the layer (Layer > Duplicate Layer - the shortcut key for this is Shift+Ctrl+D):
3. Next, we'll remove the colors from the top layer! Goto Colors > Desaturate:
4. A window will popup. Just click ok and tada, the colors are gone from the picture! :)
5. Next, we'll add an alpha channel to this layer - which simply means that we'll make whatever that is under this layer visible once we remove the top layer! :) Goto Layer > Transparency > Add Alpha Channel.
6. Now comes the interesting part, we'll then "erase" wherever we want the colors to be visible again. Pick the eraser tool from the toolbox:
7. You'll see that several options will appear under the toolbox icons. Choose the brush you like (i usually use the round one), and adjust the size accordingly! :)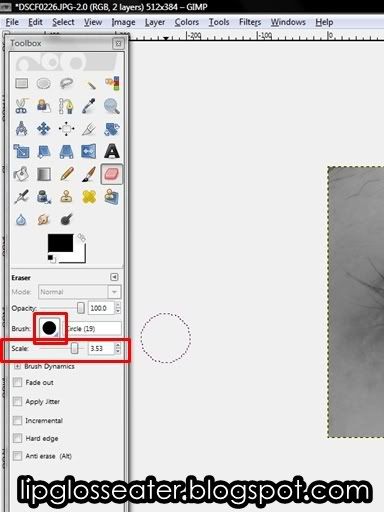 8. Then just start erasing! :D
And you're done! :D
And if you would like to add some text to your picture, simple select the text icon, choose whichever font you like, adjust the font size accordingly and type into the popup box! :D
Easy peasy isn't it? I hope some of you will find this useful!! :D Do feel free to shoot me questions if you have any, and i'll try my very best to answer them for you ya! :)