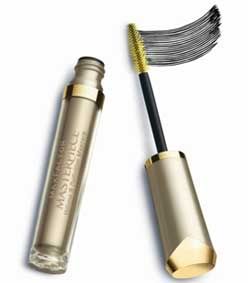 At a Glance:Price:
480Rs. (approx. RM39.18 / US$10.88)
Website:
Macfactor.co.uk
Weight:
4.5ml
Made in:
Ireland
Likes:
Really lengthens and separates the lashes well, hold curls for the entire day, does not dry out as quickly as the other MF mascaras, no funky smell!
Gripes:
Not available in M'sia, doesn't volumize much, gets spidery by the 2nd coat - does not layer very well!
Repurchase:
Yes
Jenn's Rating:
4 Stars! Me Likey! :D
Ingredients:
NA
Product Description

Make the most of your lashes – Frame them.
Masterpiece Waterproof Mascara finally can define and separate your lashes to give a striking, professional effect, the kind a make-up artist could create! Masterpiece Waterproof's high tech IFX brush works to evenly coat individual lashes, even those hard to reach ones at the corners of your eyes. The result? Beautifully framed eyes up to 5X more striking*

*vs bare lashes, based on lash volume, count, contrast area and visibility
Actual Product Pic: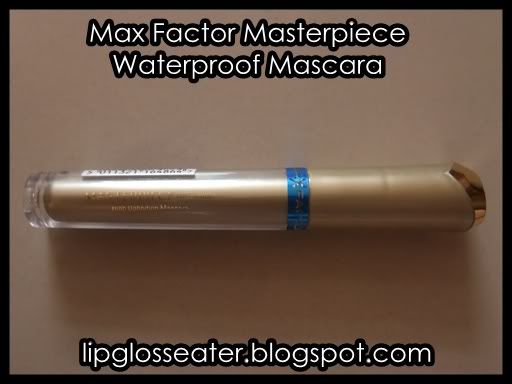 Color & Pigmentation:

I bought the one in Black, and i'll have to say that it is rather pigmented - it gives a really rich, dark dramatic color to the lashes!!

Texture & Scent:
I'm pleased to report that this mascara is not as "goopy" as some of the other mascaras!! It goes on rather smoothly. Do not overapply though, it makes your lashes feel rather "crunchy" by the 2nd coat!! I love that this doesn't have any strong funky scent!! :)
Packaging: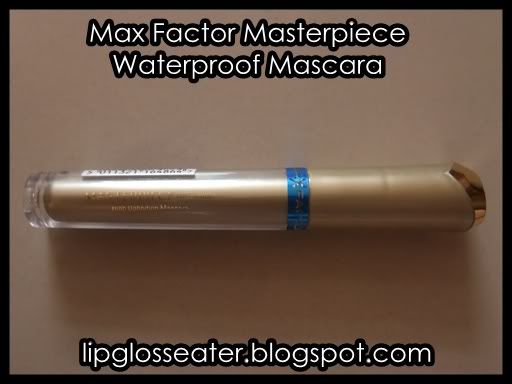 This mascara comes in the usual tube! I'm not sure if this only happens in India, but all the Max Factor mascaras i've bought from here do not come with the plastic seal!! :S
This is their IFX wand (whatever that stands for! lol!), which really works well to coat and separate the lashes!! :)
Time Test:
My lashes remained curled for the whole day, which is something that i've never experienced with any mascaras to date!! I'm really happy!! :D
Price & Availability:
This mascara costs 480Rs (approx. RM35 / US$9.50) here in India, which i think is alright! :)
Usage:
I'll admit that i don't really like using mascaras simply because i'm lazy! lol! But i can foresee myself using this one quite often for a really natural look!! :)
My $0.02:
I went to the Max Factor counter wanting to get the 2000 Calorie one, but much to my dismay, it was out of stock! The SA then recommended this to me, and even offered me a free eyeshadow! lol! I decided that there was no harm in trying a new product, so i bought it! :D
I'll have to say that i'm really pleased with this mascara! One coat is all it needs to give my lashes the definition, yet it looks really natural! Lets take a look at some pictures!
This is my natural lashes, curled: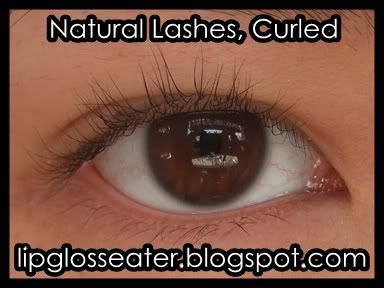 One coat of this mascara:
See how lush and longer my lashes are compared to the first pic?? It looks so natural right? :D
2 coats of this mascara: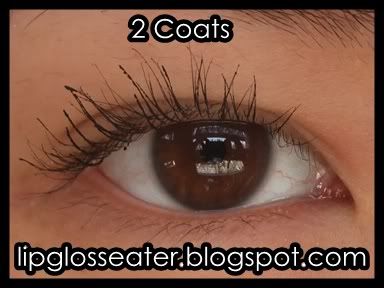 Ok, it looks alright but it's starting to get a little spidery here! My lashes do feel rather "crunchy" too!!
3 coats of this mascara:
Yikes, spider legs alert!! I do not recommend this look to anybody!! lol!!
So overall, i think this is a really great drugstore mascara, as long as you do not overapply it!! I'll definitely be bringing a tube or two with me when i go home!! :D
Credits: Product photo from Chemistoncollins.com.au