At a Glance:Price:
US$2.99 (I paid RM19 (approx. US$5) for mine)
Website:
Burtsbees.com
Weight:
4.25g / 0.15 Oz
Made in:
NA
Likes:
Moisturizes and relieves chapped lips, very portable tube, Nice minty feel, No waxy feeling
Gripes:
Stings your lips like crazy if you have chaps!
Repurchase:
Yes!!
Jenn's Rating:
4.5 Stars! Me Likey! :D
Ingredients:
Beeswax, Cocos Nucifera (Coconut) Oil, Helianthus Annuus (Sunflower) Seed Oil, Mentha Piperita (Peppermint) Oil, Tocopheryl Acetate, Lanolin, Symphytum Officinale (Comfrey) Root Extract, Tocopherol, Rosmarinus Officinalis (Rosemary) Leaf Extract, Glycine Soja (Soybean Oil), Canola Oil.
Product Description:
Give your lips the soothing feeling they deserve. This natural lip balm is loaded with coconut and sunflower oils, rich in vitamins and essential fatty acids, to nourish, condition and soften lips. Beeswax seals in hydration. We've even added peppermint oil for a refreshing tingle. Take your pick of an old-fashioned yellow tin or a recycled plastic tube. No wonder it is our most popular product.
Actual Product Pic: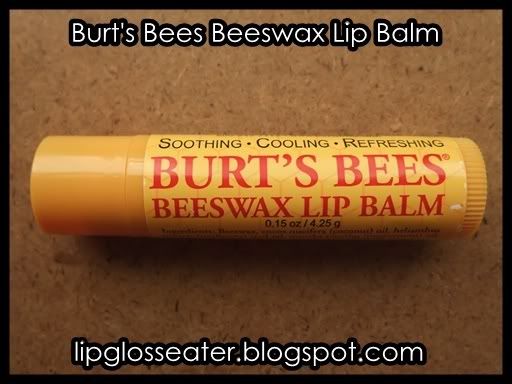 Texture & Taste: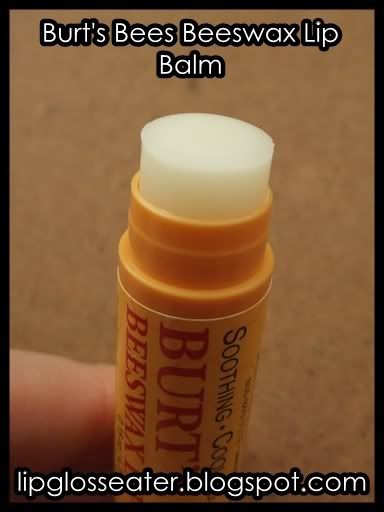 This balm is a little solid when you first start to use it. But after a couple uses it softens a little. This doesn't give you a waxy feel so i really like that! You get a cooling minty sensation on your lips when you apply it, which is really nice. This smells like mint / peppermint! :)
Packaging: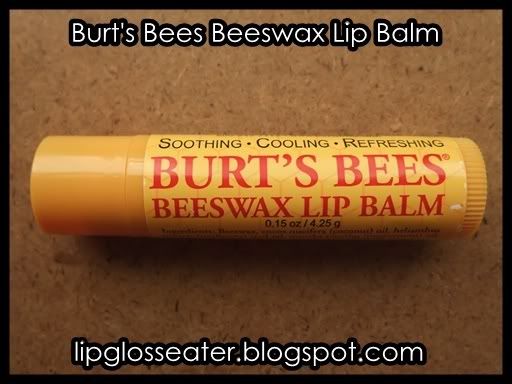 This lipbalm the usual twist up tube with a plastic cap which is really portable! :)
Time Test:
This lipbalm lasted about 6 hours on my lips, which is ok! :)
Price & Availability:
This balm is priced at $2.99, and is available at Drugstore.com. For us Malaysian girls, we can order this through spree organizers like
Sgdrugstore in Lowyat.net
(he has ready stocks for this! :)) - I bought mine from him at RM19 per tube.
Usage:
I wear this lipbalm during the day under my lipstick / gloss. I also apply this before i go to bed everynight! :)
My $0.02:
Let me start by saying that I'm not a mint person actually. The only mint i can tolerate is the mint taste in my toothpaste. Otherwise i would avoid anything mint if i could! lol! So when i got this tube, imagine my horror at first when i took a whiff of this lipbalm! So after the reality has set in, i went on to try this one out. Well, i was pleasantly surprised because it is really not as bad as i thought it will be! lol!
This gives your lips a nice cooling feel when you apply it, and that effect lasts about 5 - 10 minutes. It does, however, STINGS your lips if you have chaps. It is quite painful (for me who have a very low threshold for pain), but it goes away within a few minutes, so i just bear with it!! After the initial stinging, my chaps were not painful anymore (numb already, maybe? lol!!). My chaps healed completely within a day which is really great! I also like how it doesn't leave a waxy film on your lips like some lipbalms do!
All in all, I'll definitely repurchase this one because it works so well!! :)
Credits: Product photo from Viewpoints.com.