At a Glance:Price:
RM38 (approx. US$10)
Website:
Cosway.com.my
Weight:
6ml
Made in:
Taiwan
Likes:
Works!!!, does not sting eyes, cheap (compared to Talika)
Gripes:
The horrible sponge tip applicator, flakes if applied too much
Repurchase:
Yes!!
Jenn's Rating:
5 Stars! Holy Grail Stuff! :D
Ingredients:
Deionized Water, Hydrolyzed Phodophycea Extract, Pelvetia Canaliculata Extract, Laminaria Digitata Extract, Chamomile Extract, Pine Bark Extract, Xanthan Gum, Methacrylic Acid / Sodium Acrylamidomethyl Propane Sulfonate Copolymer, DMDM Hydantoin, Polysorbate 20, Allantoin, Riboflavin Tetraacetate (Vit B2), Panthenol (Vit B5), Pyridoxine Hydrochloride (Vit B6), Cysteine HCI, Grapefruit Essential Oil, EDTA, Triethanolamine.
Product Description:
Would you like to have lustrous eyelashes that look great even without mascara?
Tired of spending a fortune on eyelash extensions that last only a couple of weeks?
Now, you can have longer and thicker eyelashes naturally with Bioglo Eyelash & Eyebrow Enhancer.
Advanced liposome encapsulation delivers proprietary Bio-Energizer® and Bio-Extender® from seaweed, along with B vitamins and plant extracts, deep into the roots of the lashes to feed and nourish them. This strengthens your eyelashes, making them grow faster, fuller, longer, and more noticeable.
Actual Product Pic: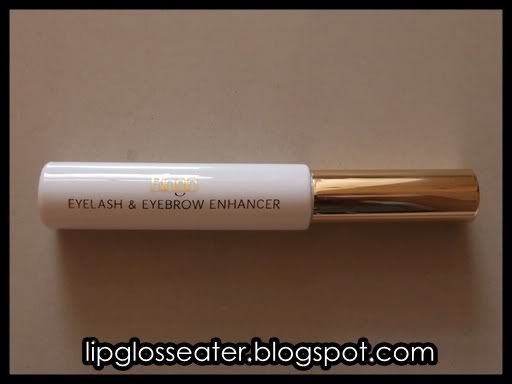 The Box it came in: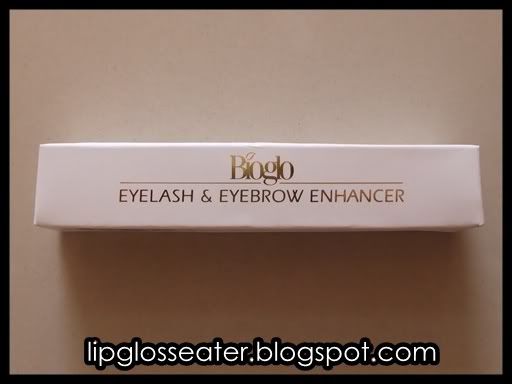 Texture & Scent:
This serum is basically liquid, so it applies smoothly unto the roots of your lashes! It does not have a scent. Do not overapply though, because you'll get flakes like these: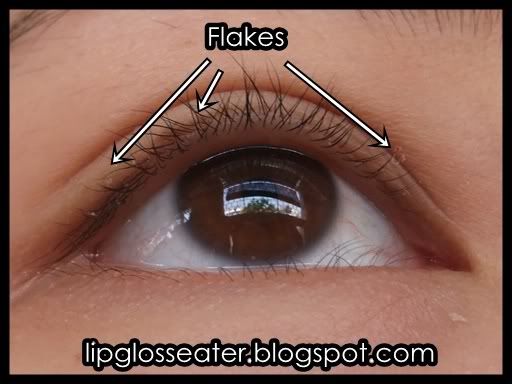 They look like eye goop... not very attractive!!
Packaging: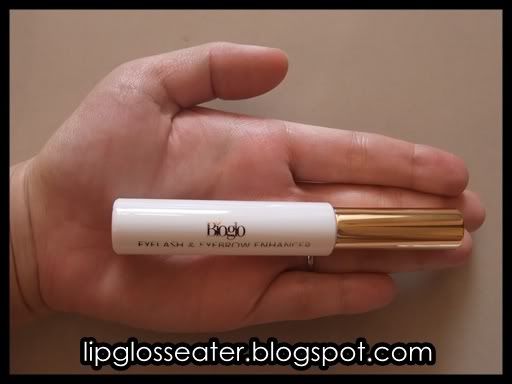 This serum comes in a slim tube much like a lipgloss.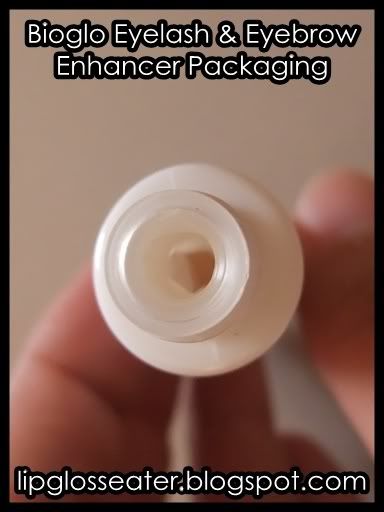 There's a sponge applicator attached to the cap: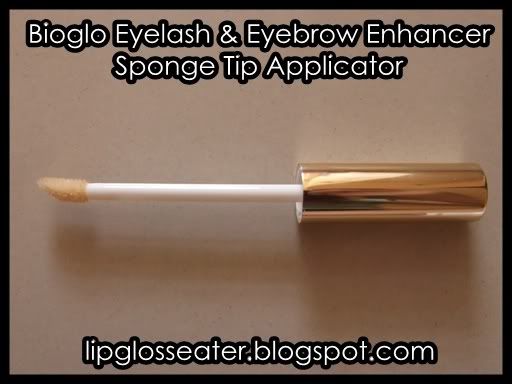 ... which i really hate because the sponge tore after my very first use!!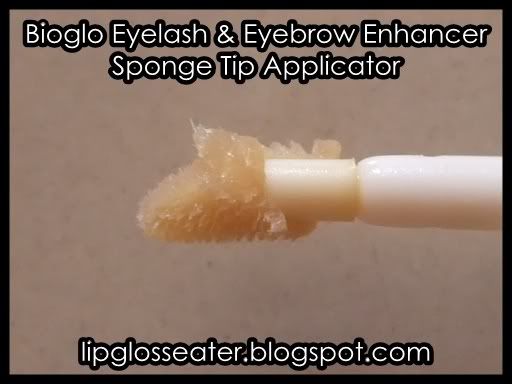 So flimsy!!
Time Test:
I can see a difference after a week of application, which is really quick!
Price & Availability:
This serum is priced at RM38, which is probably one of the cheapest eyelash enhancers i'm came across. It is available at all Cosway outlets.
Click here for the complete list of stockists in Singapore, Malaysia and Brunei
.
Usage:
I apply this unto my eyelashes and brows twice a day.
My $0.02:
Remember my buchered eyebrows which i had to censor earlier? Today i shall show you the "extend" of the damage done by my itchy fingers! lol! But before that, i'll just have to say how much i love this serum!! This is definitely a cheaper alternative to the very expensive and much raved about
Talika Lipocils
. My bare eyebrows are now back to their former glory (no more censorship! lol!)! Since i have rather long lashes already, this gel didn't really do much for the length, but i noticed that my lashes were thicker now, especially the baby ones on my lower lashes!
Alright, here's a truckload of pictures for you to judge for yourself: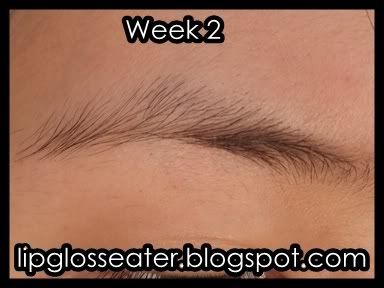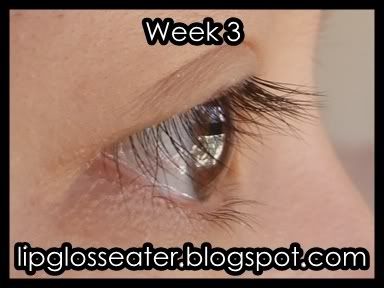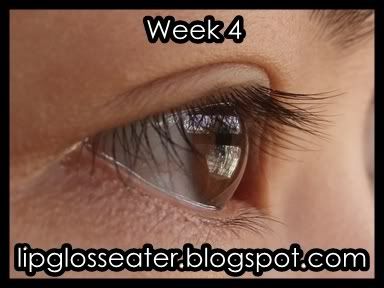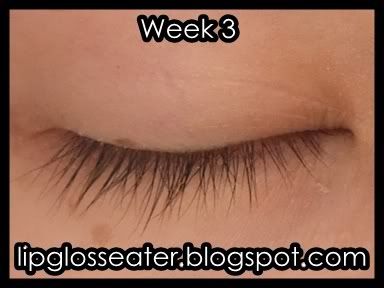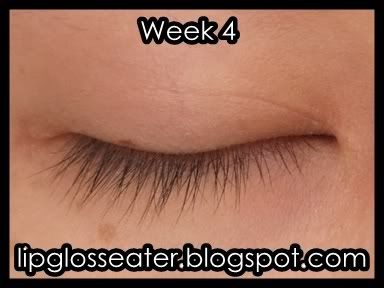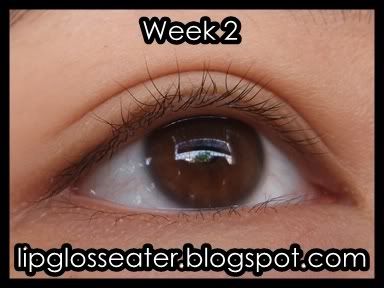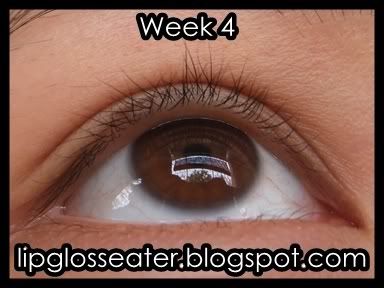 As you can see, by week 2, my brows were already much better! After four weeks, they're now "spotless" (bald spots, that is! lol!). As for my lashes, they were lengthened by a teeny bit, but they're much thicker! How not to love this product? :D Repurchase? You bet!! :)
Credits: Product photo from Cosway.com.my.