At a Glance:Price:
RM12.90 (approx. US$3.60)
Website:
Garnier.com
Weight:
10ml
Made in:
Indonesia
Likes:
Heals pimples effectively, travel friendly tube
Gripes:
Alcohol Denat. is the second ingredient, takes a little long to see the results, results doesn't last!!
Repurchase:
No
Jenn's Rating:
3 Stars! Ok product!!
Ingredients:
Aqua / Water,
Alcohol Denat
, Glycerin, Niacinamide, Salicylicacid, Acrylates / C10-30Alkylacrylatecrosspolymer, Triethanolamine, Ammoniumpolyacrylolyldimethyltaurate, Eucalyptus Globulus / Eucalyptus Globulus Leaf Extract, Zinc Gluconate, Capryloyl Salicylic Acid, Camphor, Menthol, T-Butyl Alcohol, PEG-60 Hydrogenated Castor Oil, Propylene Glycol, Parfum / Fragrance, Alpha-Isomethylionone, Benzyl Salicylate, Citral, Hexyl Cinnamal, Limonene, Linalool.
Product Description
Reduces Imperfections in just 5 hours
Soften Marks
How does it work?
Pure SOS Blemish Clear Pen has been designed for optimum efficiency and fast results:
Dry imperfections immediately
Smooth skin irregularities and marks

Reduce imperfections in 5 hours



Actual Product Pic: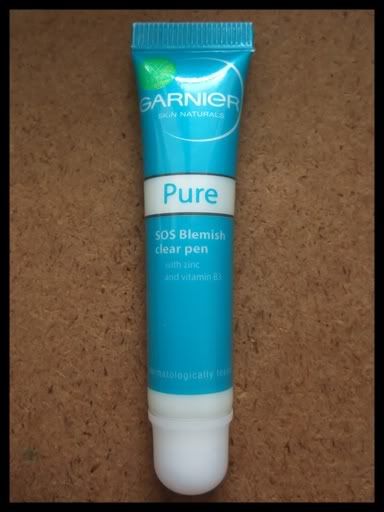 The Box it came in:
Texture & Scent:
This gel is slightly thick (feels a little like melted jello! lol!), so you'll need a little more product to spread it evenly! It dries a little tacky so try not to touch your face after you've applied it, lol!! This gives a cooling sensation when applied due to the Alcohol and menthol in it! Also, it has a rather strong fresh perfumey smell so those with sensitive skin should use this with caution!!
Packaging: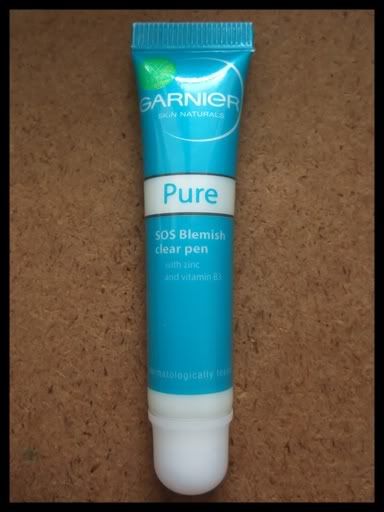 This gel comes in a squeeze tube about 4 inches long, which is really portable! :D
The tip is slanted for "precise" application, but i find applying the product with a Q-tip more hygenic!! :P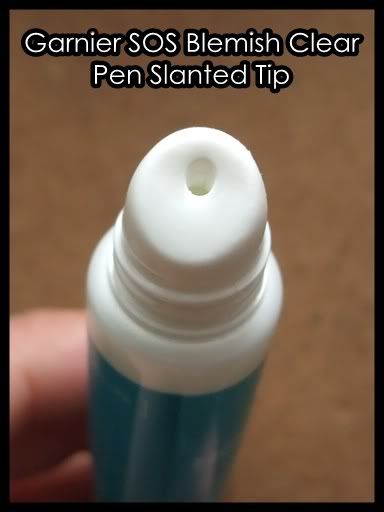 Time Test:
This product claims to work within 5 hours, and i'm happy to report that it does! :) I dabbed it unto a pimple, and within a few hours it is less red!
However, it takes AGES for the pimple to clear away! For my case (remember the breakout on my forehead mentioned
here
?), it took 2 whole weeks to heal!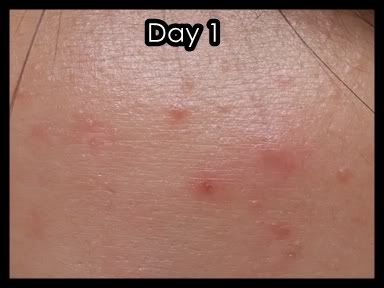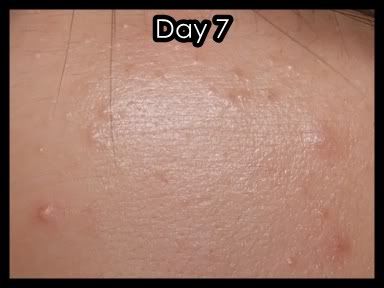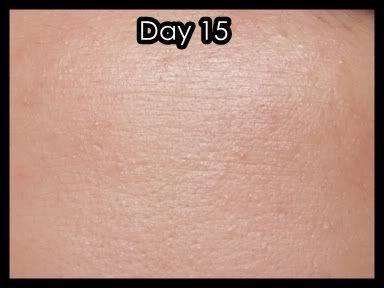 Price & Availability:
This gel is priced at RM12.90, and should be available at most Guardian / Watsons outlets, as well as the Garnier section of your supermarket! :)
Usage:
I dab this unto my pimples twice a day until they heal completely! :)
My $0.02:
My husband dislikes the pungent smell of tree tree oil (which works wonderfully for me), so i had to get something that smells a little less (ok, ALOT less) strong! I chanced upon this in Watsons so i decided to give it a try!
I'm rather on the fence about this product! On one hand it does heal my pimples without scarring as promised, but on the other hand it takes agesssss to work. The result doesn't last long either, once i stopped using it for a few days those pesky zits came back again!! >.< Also, alcohol denat is one of the key ingredients!! Given that i'll only use this whenever i have zits, this is something that all of us should avoid using whenever we could!!
So in a nutshell, i guess i won't be repurchasing this again! The search for the Tea Tree Oil replacement goes on...
Credits: Product photo from Garnier.ca