I spotted the
TBS Roseflower Collection
at the store few days ago so here's my humble thoughts on the collection! :D
Roseflower Blush - RM79:
The blush itself is rather matte - the shimmers actually come from the embossed rose pattern! Texture wise it is quite powdery (bordering on being a little chalky), though it is reasonably pigmented.
Shade 01 is a sweet cool pink, whilst shade 02 is a bright reddish pink.

Roseflower Lips - RM49.90:
All 3 lipsticks are rather creamy! The colors, however, look rather similar, and i do think that they could be a little more pigmented!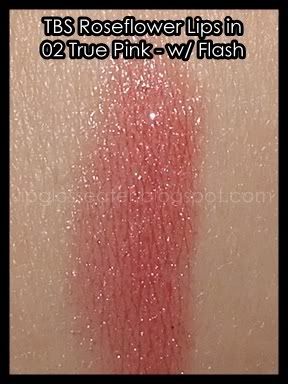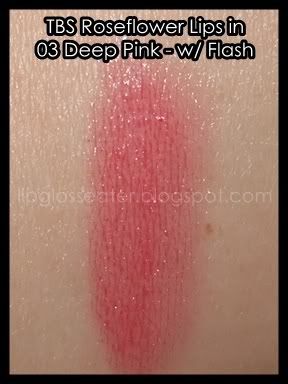 All 3 lippies side by side:
As you can see, they're not pink at all, but rather reddish! Do not be fooled by the name! lol!
Roseflower Eyes - RM55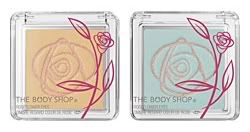 Let me start with Shade 01 - Sunshine Gold! The texture is alright, but it's REALLY lacking in the pigmentation department!! The swatch below is achieved with 5 or so swipes and still i could hardly see the color!!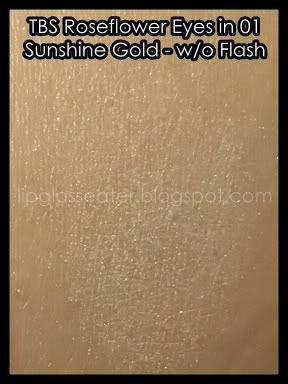 Shade 02 however, is quite pigmented, but texture wise it is kinda chalky!!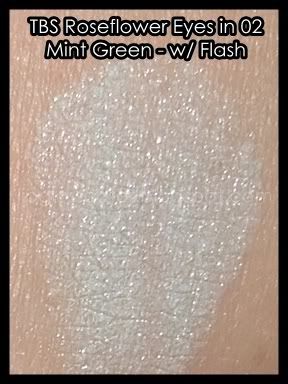 Roseflower Radiance Stick - RM58:

If you MUST get anything from this collection, this is it. Methinks that this makes a lovely highlighter, and i love how creamy and pigmented it is! :)
So, what do i think about this collection? With boring colors and mediocre quality, IMHO this is one of those not-so-good collections from TBS, definitely skippable if you ask me!! And not sure if it's only me, but methinks that TBS is a little overpriced... for that price there are definitely better options out there (like, *ahem* MAC!!! :P)! :D
Did you get anything from this collection?
Photo credits: Promo and Product pictures from
Thebodyshop-usa.com