With the launch date just around the corner, here're more swatches and pictures of the collection, curtesy of the wonderful
erine1881 from Specktra.net
! :)
Eyeshadows: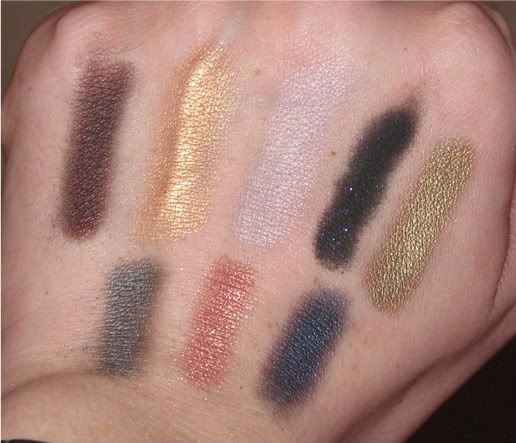 Top: 100 Strokes, Flip, Pincurl, Top Knot, Henna
Bottom: Knight, French Cuff, Deep Shade
Lippies: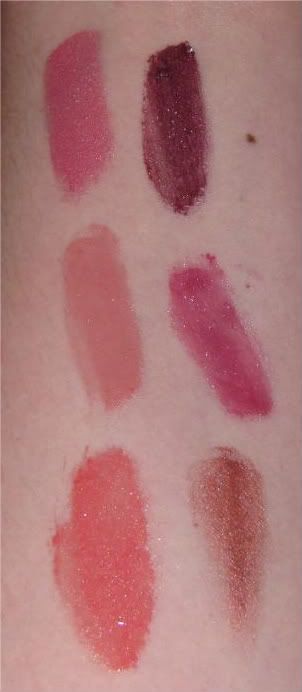 From top, left to right: B-Babe, Chignon, Marquise d', All's Fair, Blow Dry, What a Do!
Lipglasses:

From top: Peroxide, Strawberry Blonde, Quick Tease, Red Devil, Live and Dye, Soft Wave
The Brushes
(which are the baby versions of the ones on top!):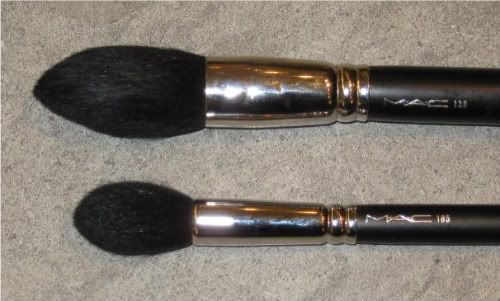 Top: 138, Bottom: 165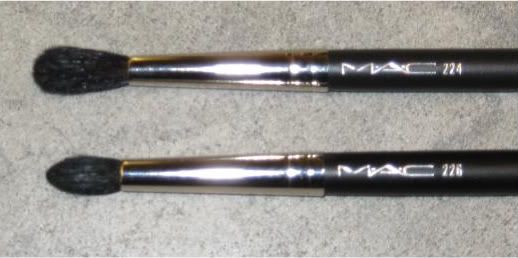 Top: 224, Bottom: 226
Top: 227, Bottom: 214
Last but not least,
the MSFs
!! :D
Redhead
Blonde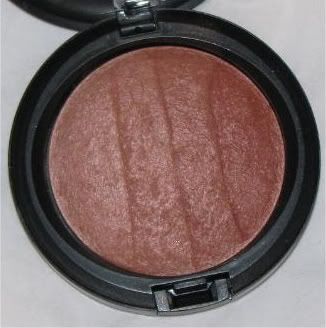 Brunette
After seeing these pictures, i have both good news and bad news for myself. The good news is, i manage to knock off several eyeshadows and lippies from my wishlist. The badddd news is, i now want the brushes!!! I've been looking for a highlighting brush for quite sometime already... i was torn between the 109 or 168 brush, both of which didn't "convince" me enough to bring them home because i thought the 109 is a little scratchy, and the 168 a little too fluffy!! (ok, i admit i'm choosy!!). Now that they are going to launch the 165, i foresee that this is THE highlighter brush for me!!!
Also, I've been wanting to buy a eye blender brush... the 217 and the 224 are a little too big for my narrow crease! The new 226 looks perfect though, with a pointed tip!!
As for the 214, i thought this would be perfect to smudge eyeliner for a smokey look, or to apply shadow to the lower lid!! But since this is permenant, it can definitely wait!! :)
So, after much (MUCH, i assure you!!) consideration, here's my tentative "want" list:
- Knight es
- Henna es
- Marquise d' lippie
- Blow Dry lippie (maybe only)
- Peroxide lipglass (maybe only)
- Live and Dye lipglass
- Soft Wave lipglass (maybe only)
- Redhead MSF
- Blonde MSF
- 165 brush (maybe only)
- 226 brush (maybe only)
I'm reaaaally praying very very hard that the brushes and those marked Maybe Only are not what i'm looking for so i can save some bucks for the upcoming Hello Kitty collection!!
So little money, so many wants... :'(