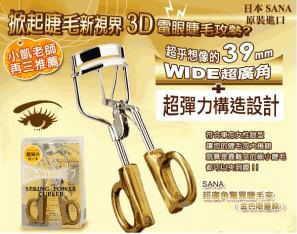 At a Glance:Price:
About RM40, varies from seller to seller (Approx. US$11)
Website:
Excelmake.com
Actual Product Pic:
Packaging & Feel: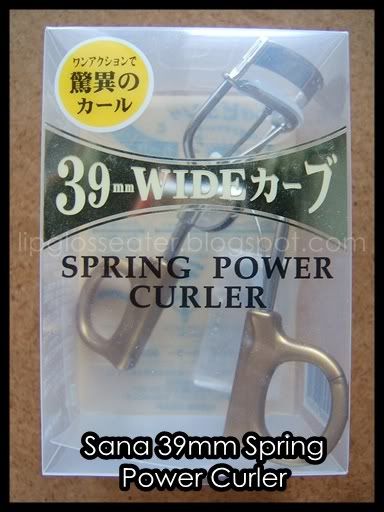 This lash curler comes in a plastic box! I'm lucky to be able to purchase the GOLD LE one a year ago! Seems like this color is quite easily available now! :P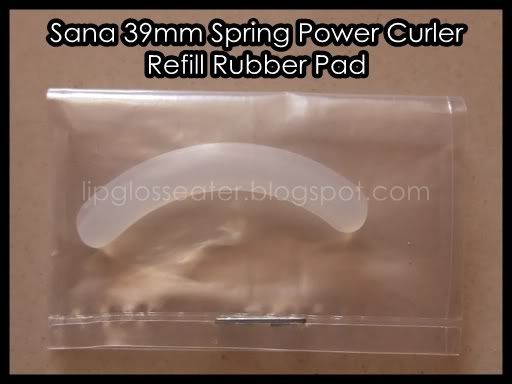 It comes with an extra rubber pad too! :)
This lash curler feels quite solid overall. When you crimp your lashes, you can feel the "springiness" of the grip!! (not sure if i'm making sense here, but i hope you get what am i saying! lol!!). The rubber pad is appears to be a silicon one instead of a foamy rubber one, which is great because the latter can literally rip your lashes out! (Speaking from experience here... YEOUCH!!) :S
The fit is perfect for my eyes! :)
SIDE NOTE: what is it with
men
and their
fear of eyelash curlers
? The husband says that it looks like a device for
popping your eyeballs out
! LOL!! XD
Time Test:
Without mascara, my curled lashes remained so for the entire day, which is really amazing!! Somehow, with mascara, the curls don't last as long!
Price & Availability:
This product is priced at about RM40, and is available through certain ebay / forum sellers. I got mine from
Fiobeauty
through her ebay listings! :)
Usage:
I curl my lashes with this prior to mascara! :)
My $0.02:
I was contemplating between buying the much raved about Shu Uemura curler, or the equally famous Shiseido curler when i read about this curler in a beauty forum. Imagine my glee when i manage to source for a LE gold one (seems like it's not so LE now ya since alot of sellers are selling it already! :D)! All in all i'm really pleased with this curler! I was using a TBS one prior to this and that is ONE horrible curler from hell! :S I have long but poker straight lashes, and this curls my lashes nicely! The best part is, they remained curled for the whole day, which is really amazing! Alright, talk is cheap, i'll let the pictures do the convincing!

A whole world of difference right!! How not to love this curler you tell me?! :D
In a Nutshell:

My HG culer!! :D
Likes:
Curls lashes beautifully!!
Gripes:
A little hard to find - only available online locally :(
Repurchase:
Yes!! I'm looking for the Pink LE one! :D
Rating:
5 Stars
! HG Stuff!!!
Credits: Product photo from Fiobeauty.com.