Noangel
asked for a comparison between the 3 NARS blushes mentioned above!
Here's their respective color descriptions from the NARS website (which i think is rather accurate!):
Orgasm - Peachy Pink with Shimmer
Deep Throat - Peach with Shimmer
Torrid - Coral with Shimmer
From the pan, all 3 colors look as if they're from the same color family, with Deep Throat being the lightest and Torrid being the darkest: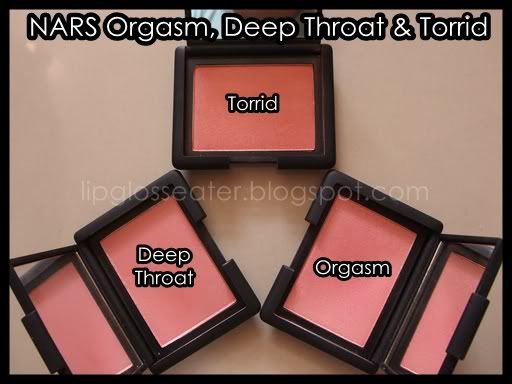 But when swatched, all 3 colors are rather different: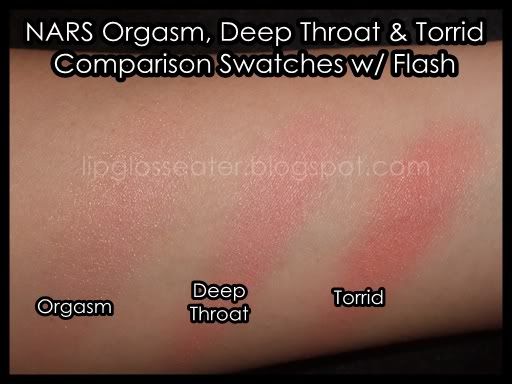 So if you ask me, yes, Deep Throat is definitely a less red and more peachy option than Torrid! Orgasm doesn't really show up on my NC20-25 skin... all i can see are the pretty gold shimmers so you'll want to check that out for yourself to see if it works for you or not!
Hope that helps! :)