A few years ago, the blogs and forums were abuzz with a new skin care regime which included the use of
Aspirin
. Yes, you hear that right, Aspirin - the stuff you pop into your mouth when you have a headache! I was skeptical and definitely worried about any possible side effects when i first heard about this - it is, afterall, a drug! But after doing some reading and research, i decided to take the plunge and just do it! And boy am i glad that i did! :D
As some of you already know, Aspirin is a form of
Acetylsalicylic acid
, which is traditionally used to exfoliate / peel the skin / treat dandruff and in concentrated amounts, used to remove warts / corns / etc. It works by causing the outer layer of the skin to shed, thus effectively removing dead skin and promoting skin renewal.
There are a few things to take note though before using Aspirin topically:
Do not use if you are pregnant / breast feeding, or are under the age of 20. Aspirin can cause Reye's Syndrome, which is a rather fatal disease that causes multiple organ failure (especially the brain and liver). Although not proven whether this side effect will take place when applied topically, it is better to be safe than sorry!
Aspirin causes your skin to be photosensitive (sensitive to sunlight or UV Rays), so it's best to do your Aspirin Mask at night, and use a sunscreen during the day.
Aspirin is a blood thinner - therefore DO NOT do the Aspirin mask on a daily basis. Aspirin is found to remain in your body even after 3 days (albeit in a very reduced form). Given the amount of Aspirin absorbed topically is not as much as ingesting it, but still it makes good sense that sometimes moderation is the way to go! I've read about how some people apply like 10 Aspirins on their face on a DAILY basis... that's definitely wayyyy too much!

Always do a patch test either behind your ear or on the inside of your arm before using the Aspirin topically to make sure that you're not allergic to it.
Finally, the Aspirin Mask can be a little drying, so i would not recommend doing it more than twice a week.

I know alot of people will argue and say that some of the points i mentioned above are a little extreme / only happens when ingested / etc, but i hope that by stating the facts you can be aware of the possible risks and decide for yourself whether this skin care regime is for you or not!
With that being said, lets begin! :D I use the one from Bayer, which costs
RM5.60
UPDATE: they now cost RM7.60
UPDATE yet again: they're now RM8 at Watsons, and a whopping RM9.80 at Guardian for 24 tablets!! This price increase happened within A YEAR!!! *curses under breath*
You can use other brands like Disprin or even generic aspirin, just remember to use only
uncoated
Aspirin so that you don't have to crush them with a pestle! lol!
Before i begin my step by step tutorial on how to do this mask, let me clarify that my method is more suited for use in a hot shower. Because i did not use anything to allow the Aspirin paste to adhere better to my face, the little Aspirin crumbs can fall off and worse still, be inhaled, causing you to sneeze like there's no tomorrow (I learnt this the hard way whilst doing this tutorial!!). In the shower it's fine though, cuz the steam and moisture in the air will effectively hold the aspirin paste nicely on my face. This problem can be solved by adding a "holding" agent like your facial cleanser, honey or a clay mask.
Connie
has an excellent tutorial on the facial cleanser one, so be sure to check that out! :)
We shall start with a freshly cleansed face:
See those tiny pimples on my forehead? If you squint a little you might also see the large pores on my cheeks!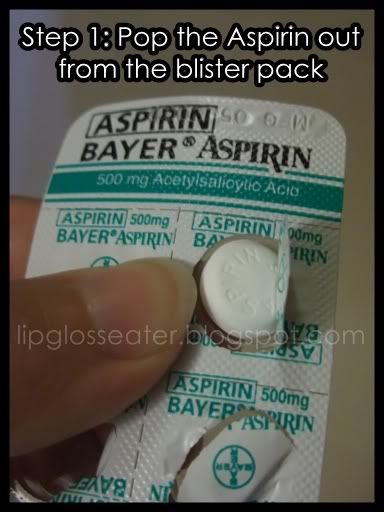 You can either use one or two pills each time. I do not recommend using more than that because honestly, i find two pills rather drying already!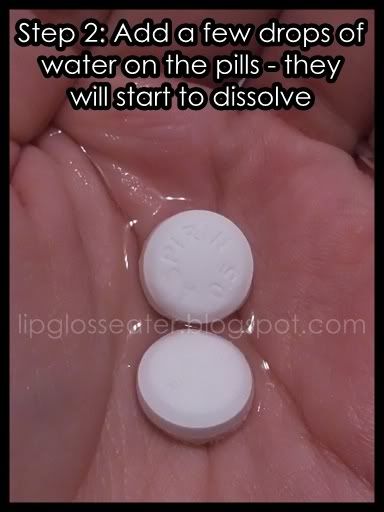 Just a few drops will do, you don't want an overly runny paste!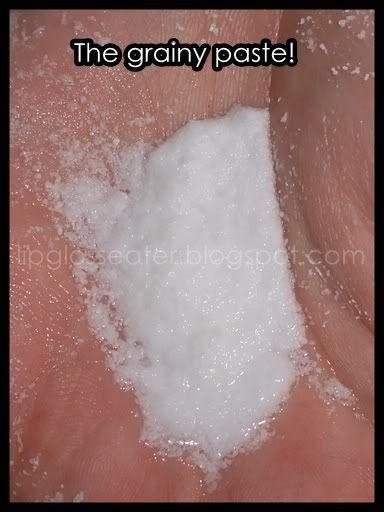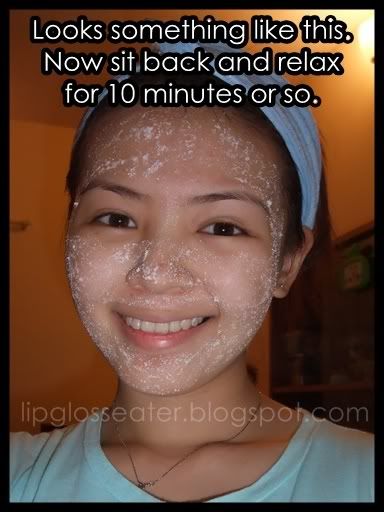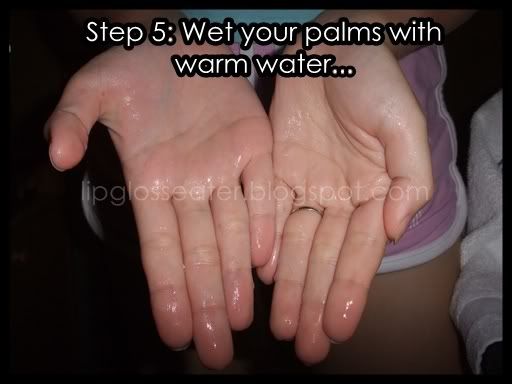 Pat your face dry... and Voila! Say Hello to uber soft skin! :D
Always remember to follow up with a moisturizer because this mask can be drying. I usually use a hydrating sheet mask!
A before and after pic to put things into perspective! lol!!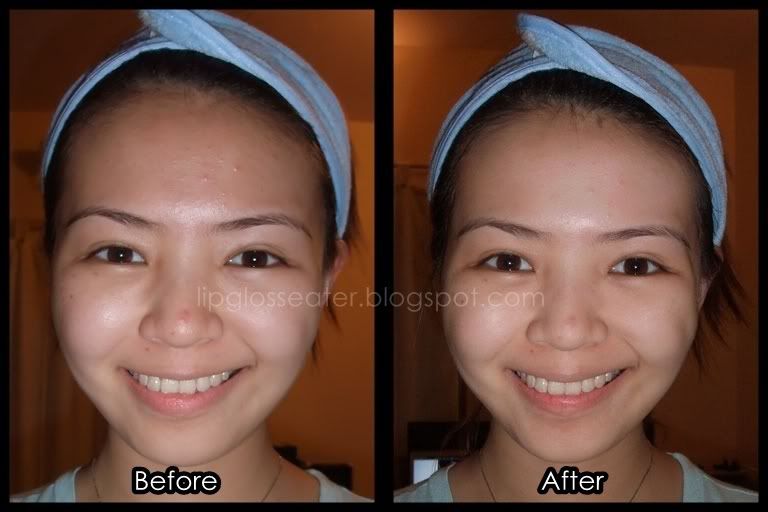 The tiny zits on my forehead were reduced / gone, and the pores on my cheeks are no longer visible!! All thanks to Aspirin!! :)
All in all, i think this is a really simple regime follow! It is really affordable yet effective if you ask me! To be honest i have yet to find another exfoliator that works as well as this does!!
Are you an Aspirin Mask user? How do you find it? :D