Ps: Image heavy! Please be patient!
Especially for
Alyssa
who asked about contouring! :D
This step is crucial for me who's born with a pancake face and a button nose to boot! But no worries, it's nothing makeup can't fix! lol!
Ok, we shall start with a bare faced me: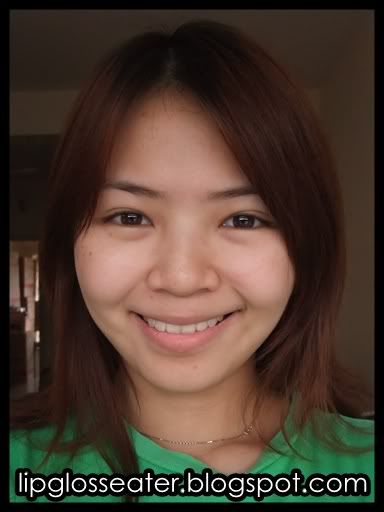 Today's actually not the best day to show you guys the magic of contouring because i wake up without water retention on my face (which rarely is the case!!)!
Here's the stuff you'll need to contour your face: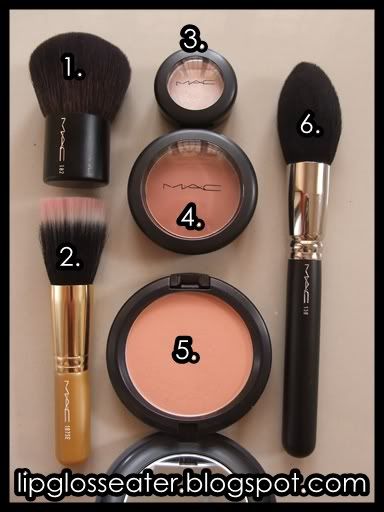 1. A buffer brush / Kabuki (i use the MAC 182)
2. A skunk stippling brush or any fluffy brush that allows light application for powder (i used my MAC 187SE, which is quite gross... ewww)
3. A frosty beige es / powder (i use the MAC Solar White es)
4. A dark brown powder, best if it's matte (I use the MAC Eversun Beauty Powder Blush)
5. A highlighter (i use the MAC Pearl Sunshine Beauty Powder)
6. A contouring brush (i use the MAC 138 brush, which is the ULTIMATE contouring brush!! I cannot recommend it enough!!)
Ok, let's start! I usually do the contouring after applying blush, so here's a pic of myself with only blush on:
I'm wearing the NARS Orgasm blush, btw.
Step 1: Pick some highlighter powder up with your skunk brush:
Step 2: Lightly tap any excess powder off at the back of your hand, smile, then apply the highlighter on the apples of your cheeks: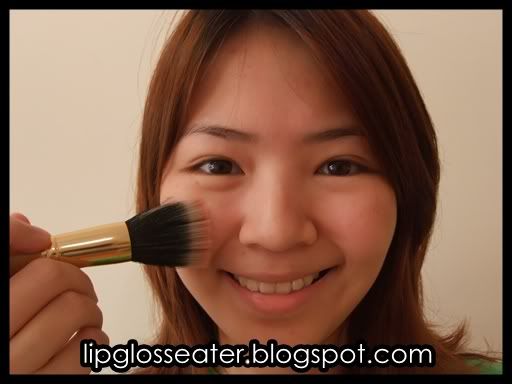 Here's a pic to show you:
Step 3: Pick up the contouring powder with your contouring brush. No need to tap off the excess this time.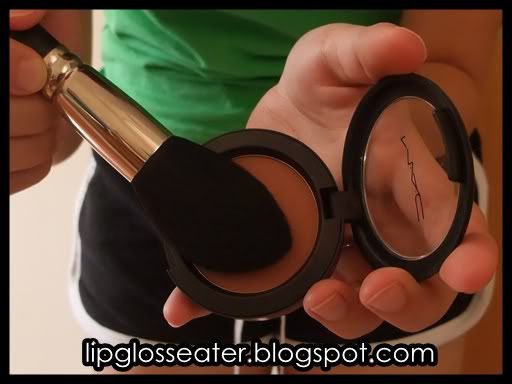 Step 4: Suck in your cheeks like a fish then apply the contouring powder in the hollow of your cheeks: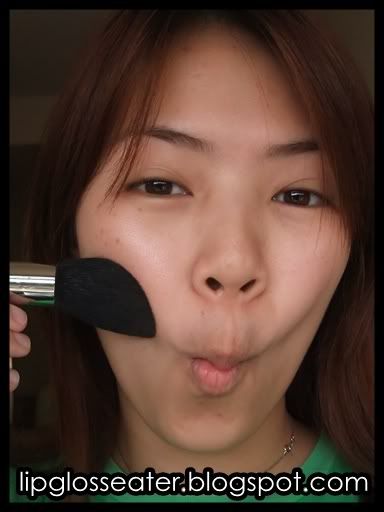 I look really ugly here but you get the idea! :D
Step 5: Apply the contouring powder down the sides of your face...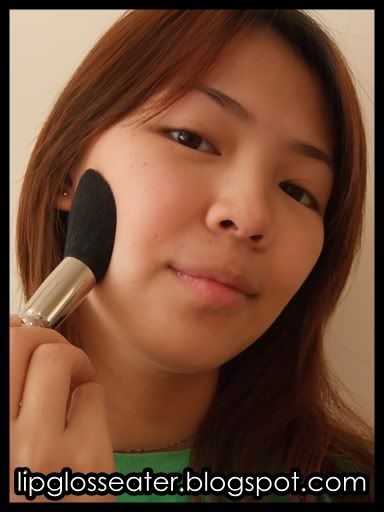 Step 6: ... and under your chin!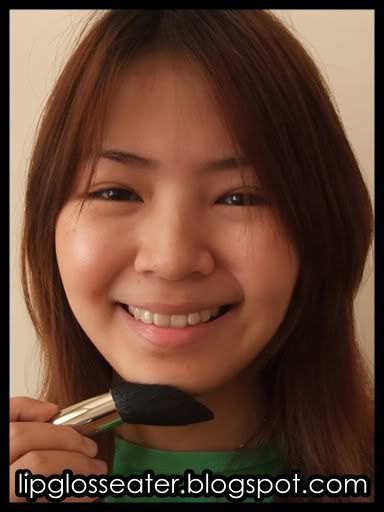 Here's my "progress" up till now: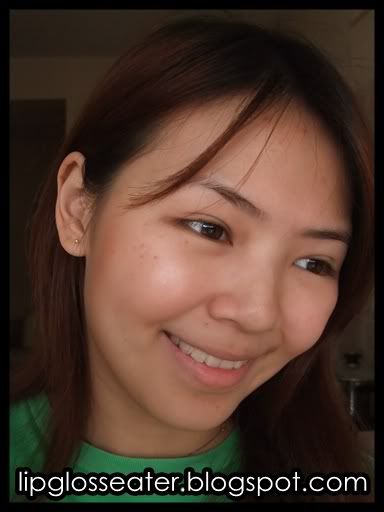 A diagram to better show you the "zones":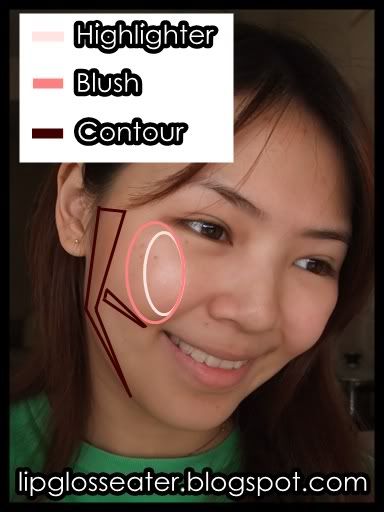 Step 7: Buff your face gently (i repeat, GENTLY!) with a buffer brush. Do not overbuff if not everything you applied earlier will be mixed together and the effect won't be as obvious as it should've been!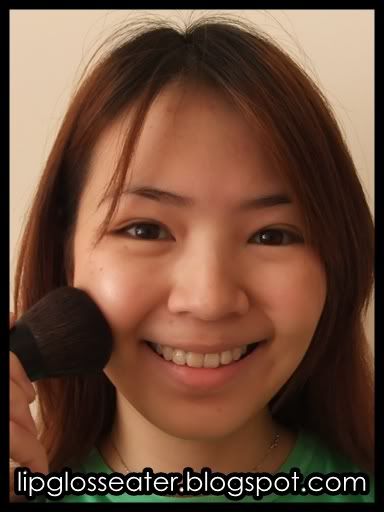 You're almost done now!!
This step is extra, but i find that it helps "lift" a button nose like mine! :D
Step 8: Remember the light beige es mentioned earlier? Pick some up with your middle finger: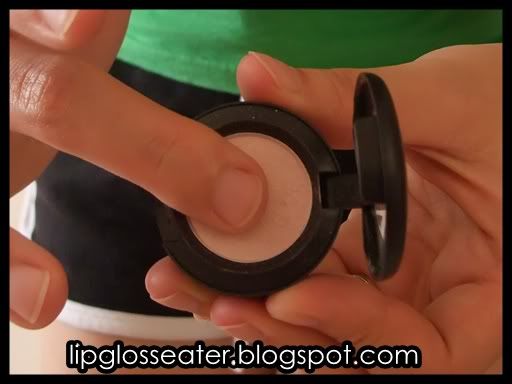 Step 9: Draw a straight line down the centre of your nose with the shadow, then blend it in a little. Do not apply too much else you'll risk looking like you have a shiny nose! haha!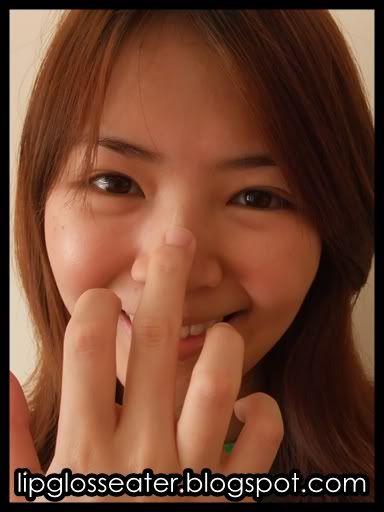 Ps: i know some girls would apply some contouring powder down the sides of their noses to make it look slimmer! I for the life of me cannot master that, so i never do that!! :P
And You're Done! The end result: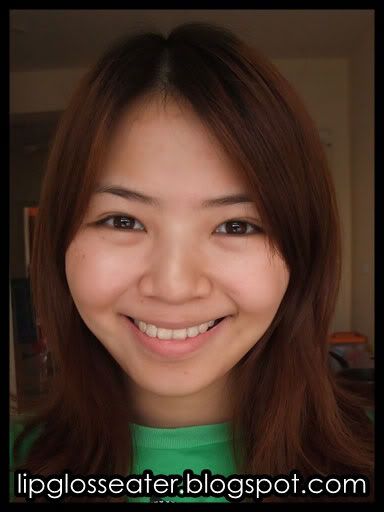 A before / after comparison: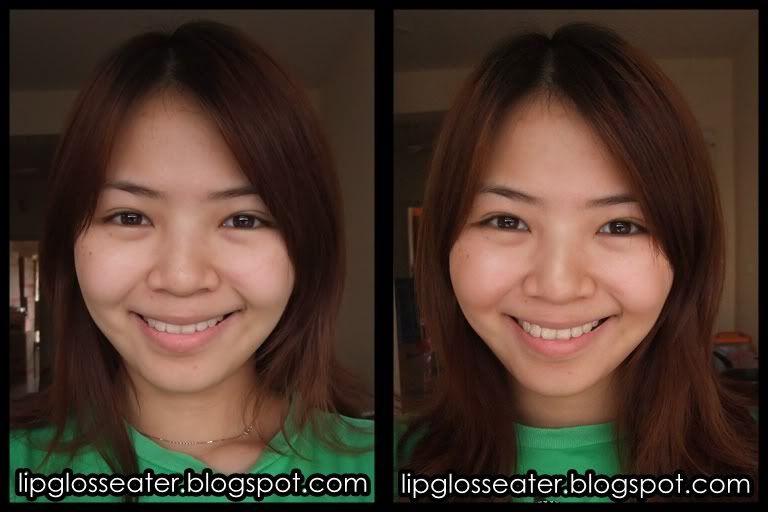 The difference is subtle, but definitely made a difference ya? Like i've mentioned, today is not the best day for me to show you the magic of contouring cuz for some (gooood) reasons unknown i woke up today without my usual water retention on my face! (
Click here for a better example!
). The key to a successful contouring is being
very subtle
. Remember, you can always add on but it's really a pain to remove and redo your makeup again!! You know you
don't want
to end up like this: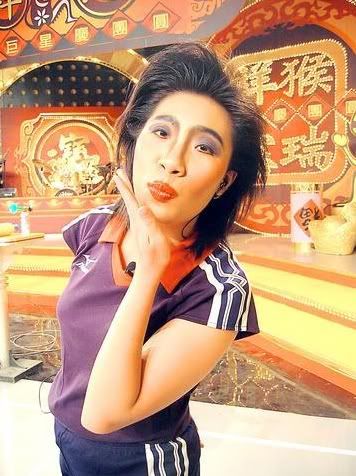 The infamous Ruhua... Check out her NOSE SHADING!!! XD XD XD
Hope this mini tutorial is helpful ya! :D