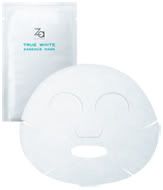 At a Glance:Price:
RM58 (approx. US$17)
Website:
ZA-NY.com
Weight:
22.5ml 0.76 Fl. Oz x 5 sheets
Ingredients:
Water, Dipropylene Glycol, Glycerin,
Alcohol
, Butylene Glycol, Betaine, Ascorbyl Glocoside, Xanthan Gum, Dipotassium Glycyrrhizate, Magnesium Chloride, PPG-13 Decyltetradeceth-24, Potassium Carbomer, Trisodium EDTA, Sodium Citrate, Potassium Citrate, BHT, Phenoxyethanol, Methylparaben, Fragrance.
Product Description
Super Highly Stable Vitamin C helps diminish the appearance of dark spots and acne scars in even the fairest skin.
Maintains skin's natural turnover for clearer and more luminous skin.
Soothes skin and prevents signs of blemishing.
Essence-infused mask penetrates deeply, quickly hydrating fatigued skin.
Actual Product Pic: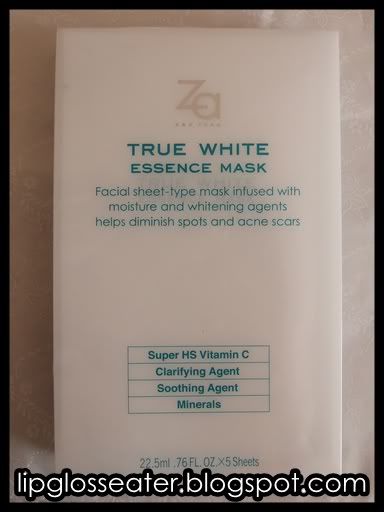 Texture & Scent:
This is your typical fuss free sheet mask :) It is slightly thicker than the usual sheet masks, and i love the eye flap! :D The fragrance for this product is quite strong!
Packaging: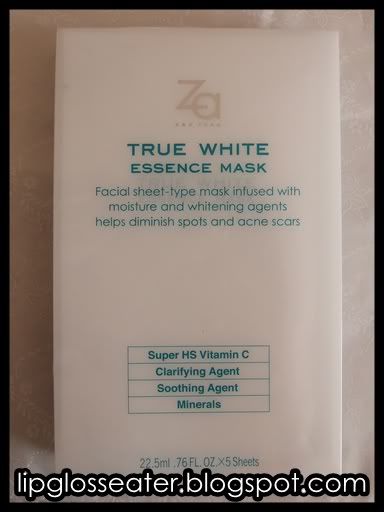 This mask comes in a plastic box of 5 :) Each mask is individually packed in their respective foil packs.
Time Test:
5-10 minutes is all it takes to use this mask, which is fantastic! :)
Price & Availability:
At RM58 / US$17 for a box of 5, it is slightly more expensive than your usual drugstore sheet masks. Do stock up whenever there's a discount (which doesn't come by often!)! This mask is available at all Watsons / Guardian / Your local supermarket!
Usage:
Sheet masks are really idiot-proof and fuss free to use in a jiffy! I especially love stashing them in the fridge for an ultra relaxing treat! :D I use this once or twice a week.
Here's a simple guide on how to put them on! :D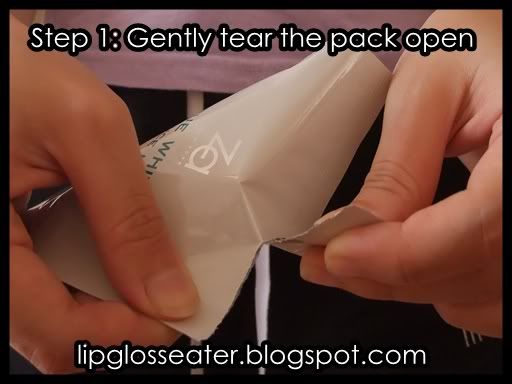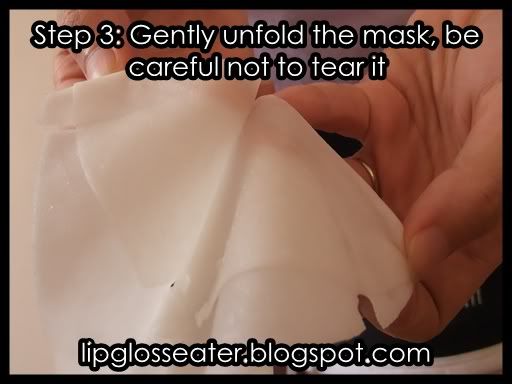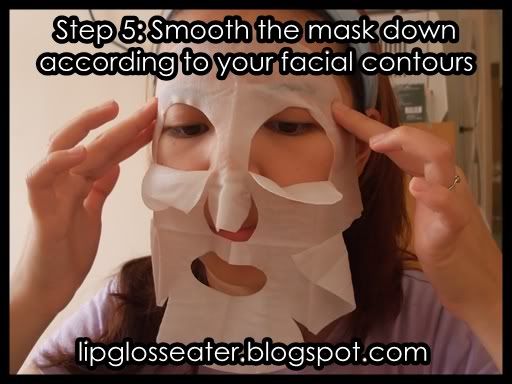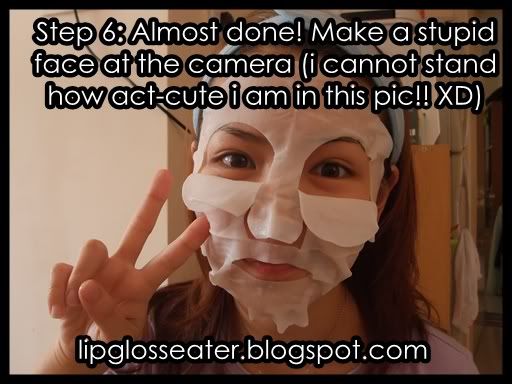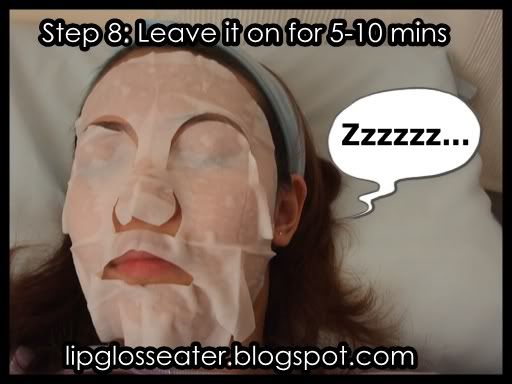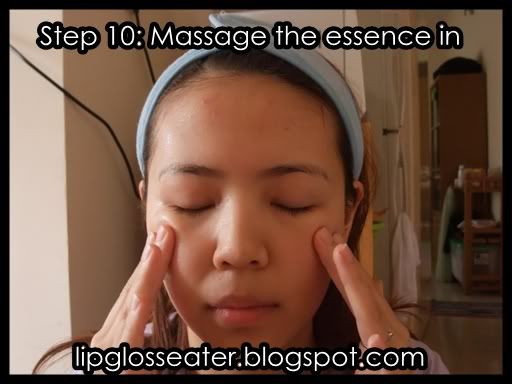 Not done yet!!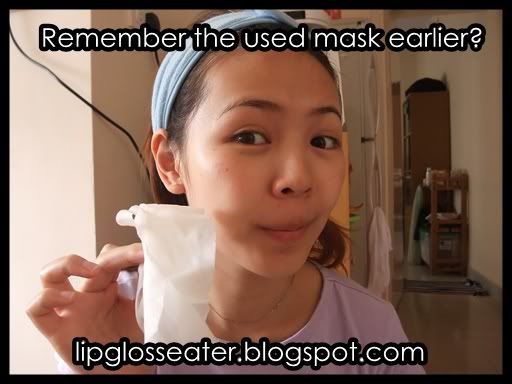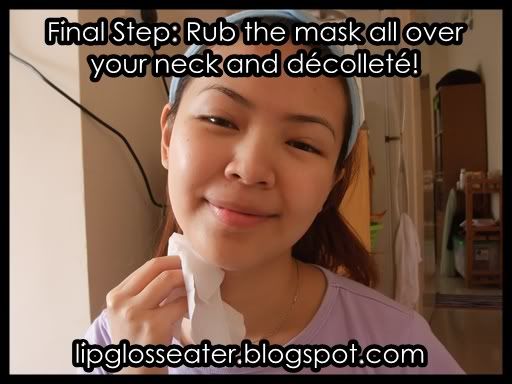 The last step helps keep your neck and chest area moisturized and fair :) Don't waste also mah! :P
See how glowy my skin is in the last two pics? :D
My $0.02:
This mask really does deliver!! I love how it takes just 5-10 minutes to transform blah skin to something radiant and supple! :D My face feels rather moisturized after using this! I've heard how by using for 5 days in a row, your skin can be anywhere from 1-3 shades lighter, but i've yet to try that out! Many people also claim that it lightens acne scars rather well. I don't have acne scars, but it does nothing for my stubborn freckles! The only downside i can think of is that this product has alcohol right up high in the ingredients list (in fact, it does reek of alcohol!!)... but so far so good on my skin *touch wood!!!*
In a Nutshell:

A wonderful whitening sheet masks that really brightens up your skin! :)
Likes:
Fast, easy to use, effectively brightens the skin, moisturizing
Gripes:
Alcohol is the fourth ingredient!!
Repurchase:
Yes
Rating:
! 4 Stars! (Minus 1 for high alcohol content!!)
Credits: Product photo from
ZA-NY.com