I'm back with lots of pictures!! I'm quite surprised actually that this collection didn't fly off the shelves over here like how it did elsewhere in the world, despite being an Indian designer inspired collection (not that i'm complaining, lol!)! Ok, shall not keep you guys waiting any longer... here're some swatches for everybody! :D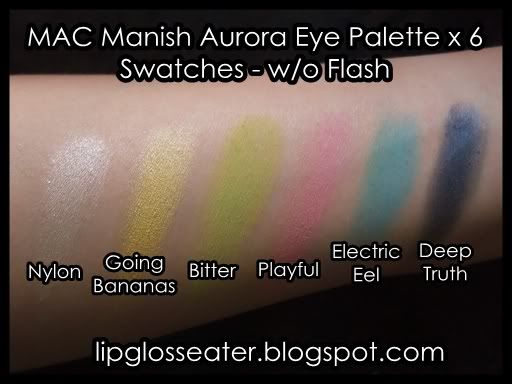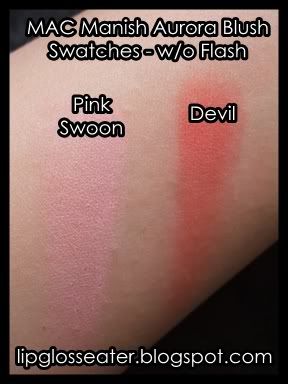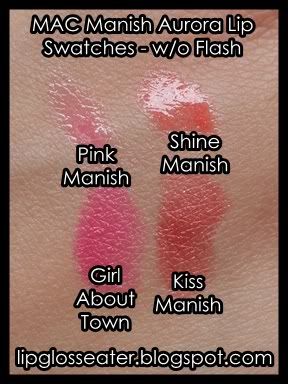 Overall, i felt that this collection is definitely a great addition to any hardcore MAC collector's stash! I'm so glad that the packaging for these items are quite solid, unlike some previous collections *koff koff
Fafi
koff*. Some of the items, however, were too harsh on my NC20 skin, so i gave them a miss (ok, you may scream at me at this point. I don't know what got over me as well!!! XD)! Here's what I bought:
The 6x Palette! I'm soo glad that they launched one such palette! I've been wanting to buy all the colors featured in there (with the exception of Playful)! :D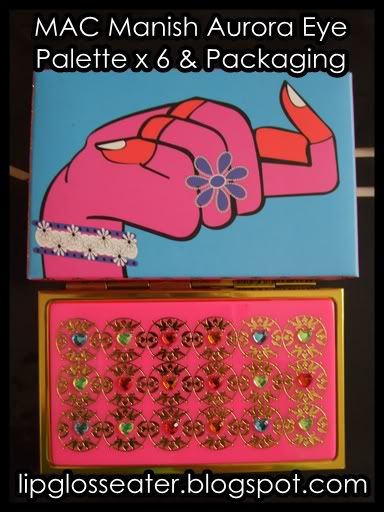 I love the little crystal hearts stuck on the surface!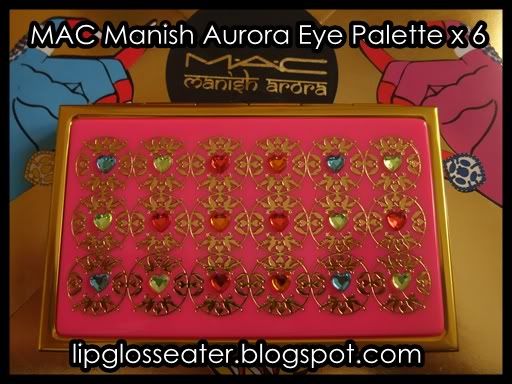 Open sesame: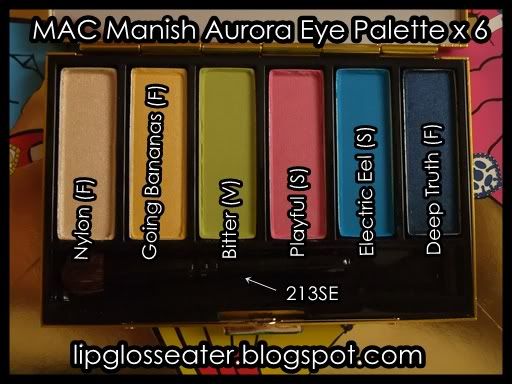 The other item i got, the Pink Swoon blush! :D
I love the colorful swirls inside the box! This has got to be one of the most elaborately designed collection ever in the span of my two year MAC addiction! :)
The blush itself:
A last look at the latest additions to my collection:
Everything is shoooooo pretty right?? Did you girls get anything from this collection? :D
On another but not-any-less-exciting note, i FINALLY got my paws on...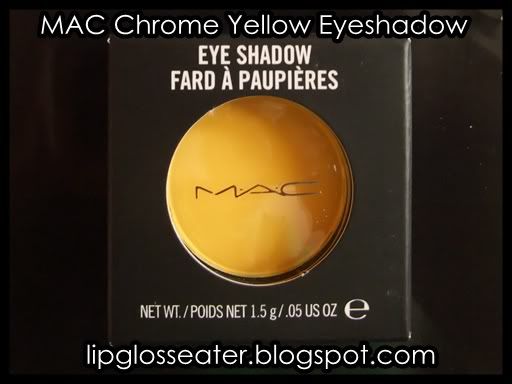 ...the Chrome Yellow eyeshadow!!! I finally found you! You guys have NO IDEA of stupidly difficult this is to find back home! I'm too happy for words! :D :D :D
Alright, thats all for now. No more hauls for me... until Red She Said, that is! :D