MAC colaborated with Indian fashion designer Manish Arora and came up with something exotic, loud and bursting with colors! :D
Just in case you're wondering, NO i'm NOT excited about this because i happen to be in India right now (lol!). I'm a sucker for all collections with special packaging, what more, this collection has a pallete that features some of the colors i've wanted to buy for the longest time ever!!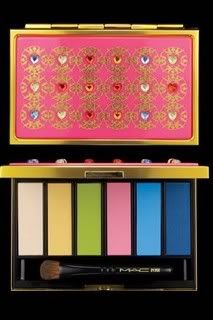 From left: Nylon, Going Bananas, Playful, Bitter, Electric Eel, Deep Truth
I'm totally digging the blushes too!!
The blushes Pink Swoon and Devil
I'm not feeling the lippies and glosses though, but who knows, they might just suit me! :D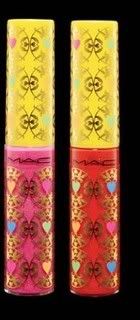 Girl About Town, Kiss Manish, Pink Manish, Shine Manish
They're gonna launch on the website
anytime
NOW!!! I have a strange feeling that this will sell within hours ala the DressCamp collection, so HURRY! Sadly, i think it'll be sometime before i get my paws on them though! :(
Are you getting anything from this collection?
Photo credits: All pictures from Specktra.net