At a Glance:Price:
380Rs (approx RM31 / US$9.30)
Website:
Maxfactor.com
Weight:
9ml
Ingredients:
N/A
Product Description
Weightless mascara formula helps prevent lashes from being weighted down.
The lifting brush lifts lashes and delivers the optimal amount of mascara
Easy, controlled application with a smooth, even coat of mascara flowing down each lash from root to tip
Smudge-proof and touch-proof for a radiant look that lasts
Actual Product Pic:
The Applicator:
My $0.02:
This mascara really does lift my lashes and makes it longer! The fat brush is rather effective at depositing just the right amount of mascara without making your lashes look clumpy. I personally prefer just one coat of this mascara for a really natural look :) This mascara does not smudge at all despite not being waterproof, which is another plus!
I'll let the pictures do the talking:
This is my bare eye: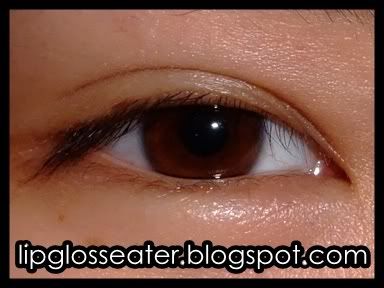 As you can see, my lashes are long but sparse and poker straight.
This is how they look like after a little help for my Sana Lash curler: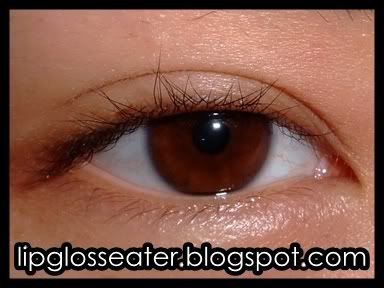 One Coat of Lash Lift: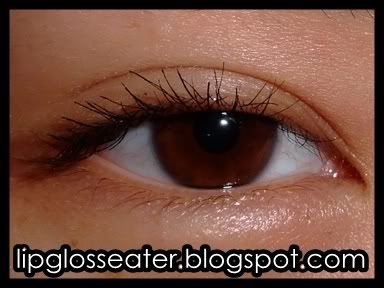 My lashes now look beautifully natural! :D
Two Coats of Lash Lift:
Three Coats of Lash Lift: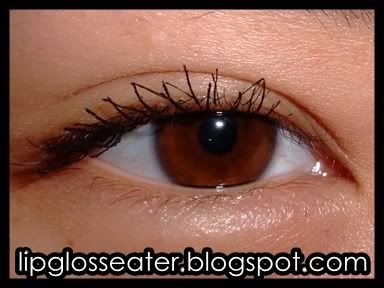 Which i don't really recommend... as you can see my lashes are starting to look quite spidery now...
In a Nutshell:

A basic mascara that lifts and lengthens the lashes naturally without weighing them down or clumping them up.
Likes:
It does lengthens my lashes by quite abit, not clumpy, smudgeproof
Gripes:
It does smell rather funky...
Repurchase:
Most likely no, as i would prefer one that would lengthen and volumize at the same time.
Rating:
! 3 Stars! It does what it says but that's just it!
Credits: Product photo from
Amazon.com