... buying things that make you happy! lol! :D
Checked out the Cult of Cherry stuff earlier! Wasn't really impressed with the collection but i did manage to bring one lipglass and a blush home with me! :D
The Cherry Blossom lipglass and the Blooming blush!
Not sure if it's only me, but methinks that the model in the COC promo pic bears an uncanny resemblance to...
...MARILYN MANSON!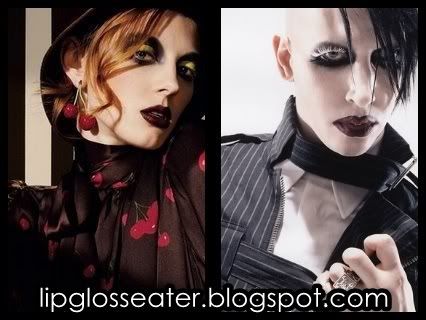 Photo credits: COC pic from thebeautychronicles.blogspot.com, Marilyn Manson pic from purplegreen.abstrakt.ch
I also bought a pair of carpet slippers... the cool dry air here gave me horrible painful cracked heels and toes :( i never got those before even though i sleep in an aircon room everyday! :'(
My new carpet slippers, 88Rs (about RM7 / SG$3) only!!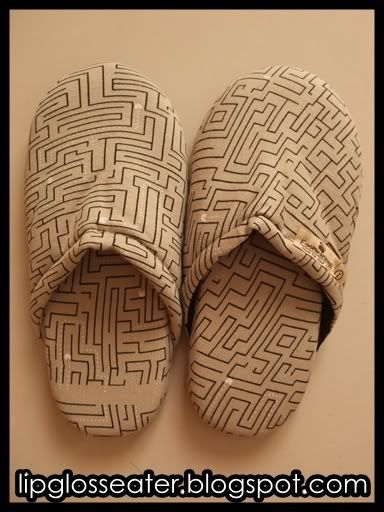 I simply heart the cute little pacmen on it! :D :D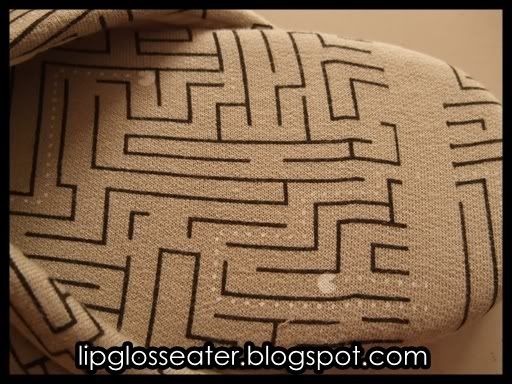 hahaha aren't they the most adorable things you've seen today! lol!
Side Rant: I can't find a single friggin CRACKED HEEL CREAM here!! Stupid, stupid, stupid place!!! T_T
Not going to contaminate a happy post with rants! nyeh nyeh! lol! :P
Then we bought donuts from
The Donut Baker
for tomorrow's breakfast!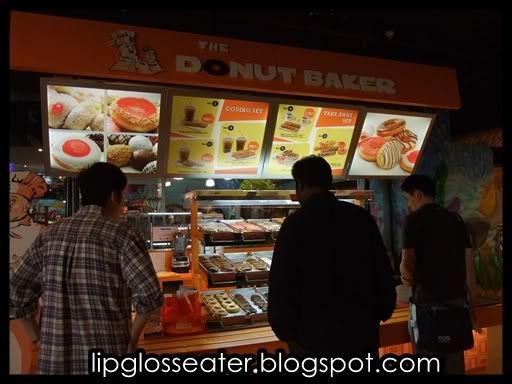 The hubs picking our donuts!
Donuts for you! :D
Ours + the housemate's donuts :)
Lastly, we bought not one but two happiness in a tub!
Buy 1 Free 1!! wheeee! :D
Me ish a happy girl now! :D